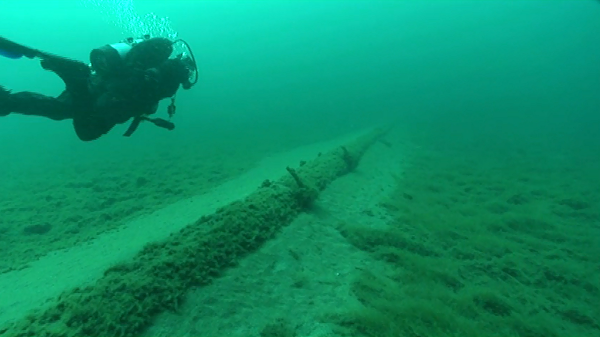 Canadian oil giant Enbridge Energy reached an agreement with the state of Michigan today that will see some major upgrades made to its aging, controversial Line 5 pipeline that sits at the bottom of the St. Clair River and the Straits of Mackinac.
Per
the agreement
, Enbridge will move Line 5 to an underground tunnel under the St. Clair River and will do a study to find ways to eventually move it under the Straits of Mackinac. Additionally, the pipeline will be shut down during adverse weather conditions that could complicate a cleanup effort in the event of a spill.
"Business as usual by Enbridge is not acceptable and we are going to ensure the highest level of environmental safety standards are implemented to protect one of Michigan's most valuable natural resources," Gov. Rick Snyder said in a statement. "The items required in this agreement are good strides forward. The state is evaluating the entire span of Enbridge's Line 5 pipeline and its future, but we cannot wait for the analyses to be completed before taking action to defend our waterways."
In August, Snyder
called for immediate repairs
to the 64-year-old pipeline after it was revealed that the company downplayed damage to its enamel coating. Earlier this month, Snyder
said he was "no longer satisfied"
with Enbridge's operations of the pipeline.