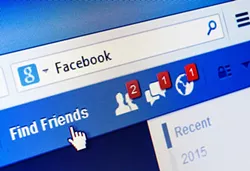 Some of the roughly 3,000 ads Facebook turned over this week as part of the investigations into Russian interference in the 2016 election targeted swing states like Michigan and Wisconsin,
according to CNN
.
The Russian ad campaign has been described as "sophisticated" by sources familiar with the situation, and investigators say they are just beginning to learn the extent of it.
"It's consistent with everything else we've seen in terms of Russian active measures — a combination of cyber, of propaganda and paid and social media," Republican Senator John Cornyn of the Senate Intelligence and Judiciary panels told CNN. "So, we're just looking at the tip of the iceberg."
Michigan and Wisconsin were both battleground states, part of a Midwestern "blue wall" that unexpectedly voted for Trump in November. Michigan's presidential contest was the closest in the country, with Trump beating Hillary Clinton by just 10,700 votes. In Wisconsin, Trump won by about 22,700 votes.
Special counsel Robert Mueller is investigating whether members of Trump's campaign colluded with Russia in the 2016 election, and Trump is being investigated for obstruction of justice after firing FBI director James Comey.