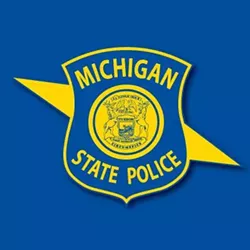 The Michigan State Police will begin using saliva-based roadside drug testing to determine whether drivers are under the influence in five counties in Michigan later this year.
The test, which is part of a pilot program, will be added to the 12-step evaluation program already in use. "The test drug recognition experts do are everything from taking blood pressure, looking at your respiration, looking at your pupil sizes to see whether they're pin-pointed or dilated," Special First Lt. David Kaiser, a spokesman for the Michigan State Police, told
NBC 25
.
Kaiser said the counties will be chosen based on the number of crashes, drug recognition experts in each county, and number of people arrested for drinking and driving under the influence.
The new Barbara J. and Thomas J. law influenced the MSP to start the program. The law is named after a couple who was killed by a tractor-trailer driven by a man convicted of driving under the influence in 2013. Brian Swift, a cousin of the couple requested that there be a better way to charge drivers. Gov. Rick Snyder signed the bill into law in June.
The saliva analysis will only be administered by Drug Recognition Experts along with the 12-step evaluation.