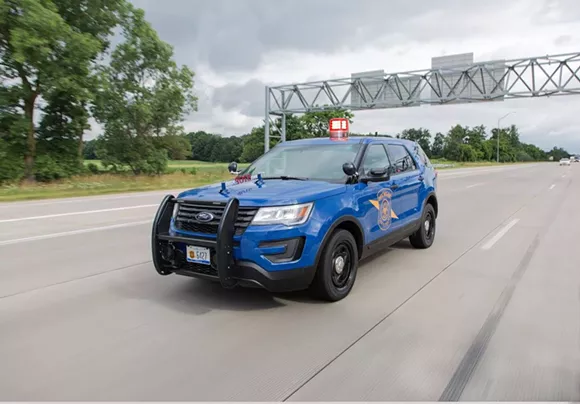 The American Association of State Troopers (AAST) is conducting its annual 'Best Looking Cruiser Contest' this month and one Michigan State Police vehicle is in the running.
The Blue Goose — yup, that's what they're called — is competing against vehicles from across the country for the honor, which is awarded based on Facebook 'Likes.'
The contest runs August 5-15, 2016, and to vote, visit the AAST's
"2016 Best Looking Cruiser Contest" album
on Facebook and hit that Like button.
Here's a shortcut to vote for MSP.
Last year, West Virginia State Police took home the crown, though the MSP came in at an admirable 10th place.
The top 13 states to receive votes will be featured in the 2017 Best Looking Trooper Cruiser wall calendar. Yes,
that is a thing that exists
.
Good luck, Blue Goose! You're really good looking!