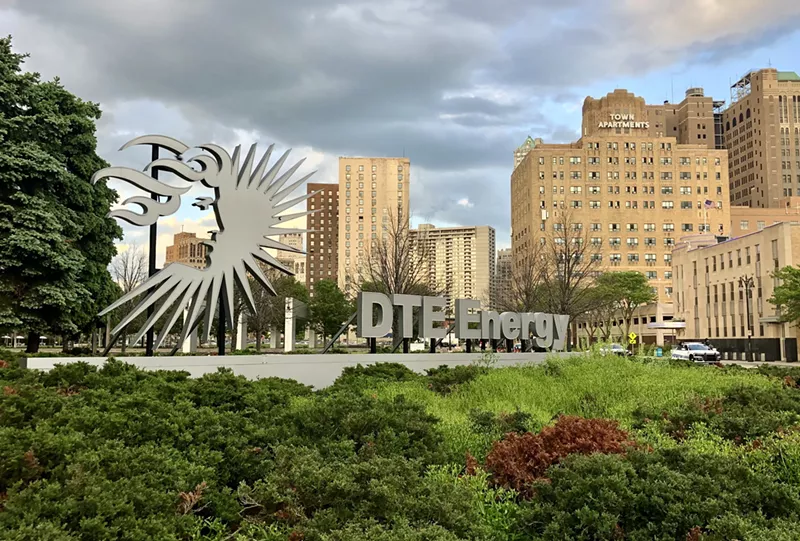 A Republican state senator plans to introduce legislation intended to increase transparency and accountability for Michigan's major utility companies.
The bill by Sen. Jim Runestad, of White Lake, would change how members of the powerful Michigan Public Service Commission are chosen and establish lobbying requirements for utility providers.
The governor currently appoints members to the commission, which oversees utility companies and has the authority to approve rate hikes. The three members are appointed to six-year terms.
Under the bill, which Runestad plans to introduce when the Senate returns from its spring break next week, voters would elect members to the commission.
"Michigan continues to rate very poorly when it comes to government transparency, and I will continue to push legislation that will shine light into the darkest corners of our bureaucracy," Runestad said in a statement Thursday. "This legislation will directly address how the government protects certain utility companies that essentially enjoy a monopoly here in Michigan. It is long past time that we should be able to expect the maximum level of transparency from any government-protected entities. The residents who pay the bills to fund these colossal energy companies deserve better."
The bill comes after massive power outages from recent storms. About 700,000 customers of DTE Energy and Consumers Energy lost power following ice and freezing rain storms in February and March.
DTE Energy is also
one of the largest contributors
to lawmakers' campaigns. The company and its executives and lobbyists have donated to the campaigns of nearly every state lawmaker in Michigan. Gov. Gretchen Whitmer also received $235,900 from DTE Energy and its executives and lobbyists, dating back to when she was a state lawmaker. In a July fundraising blitz, Whitmer received nearly $40,000 from DTE executives.
In November, the Michigan Public Service Commission
approved a $30.5 million electric rate increase
for DTE Electric, which is owned by DTE Energy. The increase was less than 10% of the utility's request.
During
a state House committee hearing
in March, lawmakers grilled executives for the two utilities over the outages, accusing the companies of choosing profits over people.
Since the companies impact so many residents, Runestad said they should also be required to disclose information about their lobbying efforts.
"These are commonsense measures that I would expect the average Michigander to probably already assume are state requirements, unfortunately that is not the case," Runestad said. "It is time to give the people of Michigan more oversight when it comes to our utility providers and to shine more light on this powerful and influential interest group."
Coming soon: Metro Times Daily newsletter. We'll send you a handful of interesting Detroit stories every morning. Subscribe now to not miss a thing.

Follow us: Google News | NewsBreak | Reddit | Instagram | Facebook | Twitter