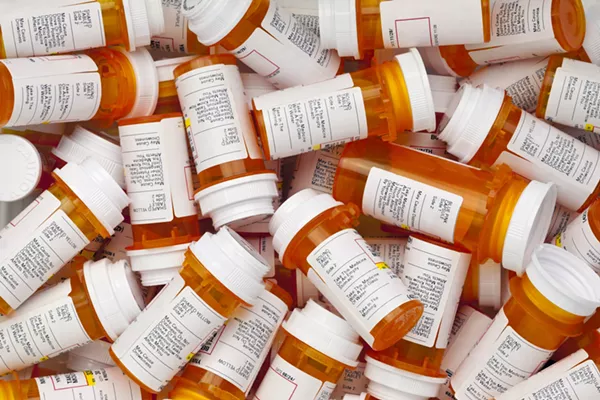 This Saturday from 10 a.m. to 2.pm, over 50 Michigan townships will partner with the U.S Department of Justice Drug Enforcement Agency (DEA) to participate in the National Prescription Drug-Take Back Day.
The public event, which will take place at various community health centers, churches, hospitals, sheriff's offices, and malls throughout the state, provides a site for people to dispose of their unneeded or expired prescriptions in a safe way. Disposing of prescription drugs by throwing them out in the trash or flushing them down the toilet poses health and safety hazards like chemical discharge into surface water and groundwater.
Prescription drugs have been a leading cause of the national opioid crisis. According to the
2016 National Survey on Drug Use and Health
, 6.2 million Americans misused prescription drugs, many of whom obtained the drugs from family and friends who received prescriptions from a physician. Unused and leftover opioids pose an especially serious threat to teenagers and young children. Every 10 minutes, medication poisoning sends a child to the emergency room.
"Our troopers see daily the devastation caused by opioid and prescription drug abuse, accidental poisonings
and
overdoses," said Col. Kriste Kibbey Etue, director of the Michigan State Police. "Please check your home and get rid of any medications you no longer need."
The most recent Drug-Take Back Day in April saw the number of participating locations and opioids disposed triple from the Fall 2017 event. Over 54,000 opioid pills were collected statewide across 27 sites in 17 Michigan counties. According to the Michigan Opioid Prescribing Engagement Network (OPEN), nearly half of all take back participants said that they did not dispose of their medications prior to coming to the event.
Michigan has been hit hard by the opioid crisis, with much of the damage attributed to the abundance of prescription drugs available in the state. In 2015, Michigan
issued
the equivalent of more than one opioid prescription per resident and ranked 10th in the nation for opioid prescriptions. Prescription opioids also
accounted
for 45 percent of all drug poisoning deaths that occurred in Michigan in 2015. That year, Wayne County
saw
3.3 drug overdose deaths per 10,000 residents, tying for the 4th highest among Michigan counties.
The following sites in Wayne County will be collecting and professionally disposing of prescription pills and medication this Saturday:
• Flat Rock: Flat Rock City Hall, 25500 Gibraltar Rd.
• Livonia: St. Mary's Mercy Health, 36475 Five Mile Rd.
• Northville: Northville Health Center, 39901 Traditions Dr.
• Redford Township: Redford Police Department, 25833 Elsinore St.
• Wayne: Beaumont Hospital, 33155 Annapolis St.
Lucas Maiman is a fall editorial intern at Metro Times.

Stay on top of Detroit news and views. Sign up for our weekly issue newsletter delivered each Wednesday.