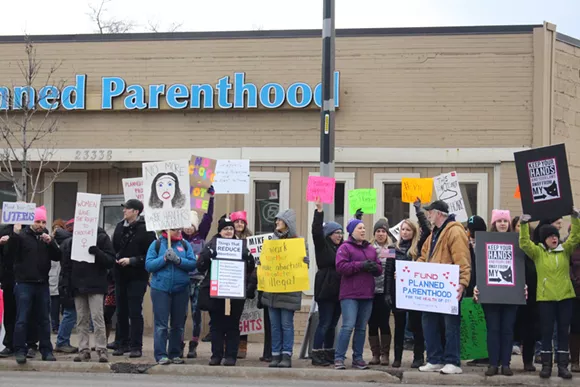 Michigan legislators have started the process to de-fund Planned Parenthood since two identical bills were introduced in the
House
and Senate and
Senate
last week.
According to Michigan Radio, the bills would "prohibit the state from contracting with any healthcare service providers that perform abortions." The bills would also prohibit the allocation of state or federal funds to those providers.
While many people believe that Planned Parenthood is just an abortion clinic, the services that they do provide go far beyond abortions. Birth control, pregnancy tests, cancer screenings, and other women's health care are all provided by Planned Parenthood.
Most members of the GOP want to de-fund the 100 year old healthcare provider because they do perform abortions, but it is already illegal for taxpayer dollars to fund abortions.
If the newly introduced bills get passed, Planned Parenthood's state contracts would be eliminated.
Last week, protestors took to the streets in Detroit and Ferndale to protest the threat of legislation like these new bills that would de-fund Planned Parenthoods healthcare services. Check out some photos from the protests
here
.