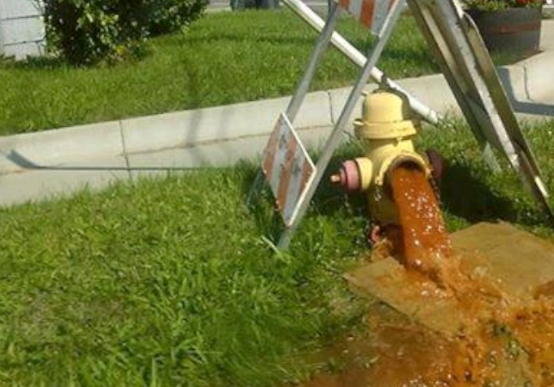 This morning brings us
another in a series of great pieces by Michigan Radio on the Flint water crisis
: They tracked down the EPA's Miguel Del Toral, was one of the first to determine that lead levels in Flint could be hazardous, and somebody who doesn't seem to have talked to the media in at least six months. Lindsey Smith interviewed Del Toral, with an accompanying article telling his story.
In April of last year, Del Toral, a water-quality specialist working for the EPA, tested water in Flint resident Lee Anne Walters' home. He found the highest lead levels he'd ever detected, and noted the results in a preliminary draft report. Walters requested a copy of the report, which he provided to her. Walters then forwarded the report to media,
which began to investigate
.
That landed Del Toral in the hot seat. Due to EPA "media relations rules," Del Toral has had to be a bit cagey to get his message across: When speaking to reporters, he has made it clear he does so as a private citizen, and is not officially speaking for the federal environmental agency.
But last year, after Walters distributed the report to media, EPA higher-ups called Del Toral on the carpet due to the misunderstanding that Del Toral himself had forwarded the report to media directly.
It's notable that MDEQ spokesperson Brad Wurfel seized on this misunderstanding and probably hoped to amplify it when he called Del Toral a "rogue employee."
Those worms, of course, have turned: Wurfel resigned late last month; Del Toral's boss, EPA's Region 5 Administrator Susan Hedman, resigned yesterday.
The piece also offers some other surprises. Del Toral says that at least one of the samples that tested incredibly high for lead may have been due to the water having pooled in corroded pipes for weeks. Also, Del Toral is still involved in Flint, working on "a water task force to help resolve Flint's problems."
Read the whole piece, or listen to Lindsey Smith's interview with Del Toral, by clicking
here
.