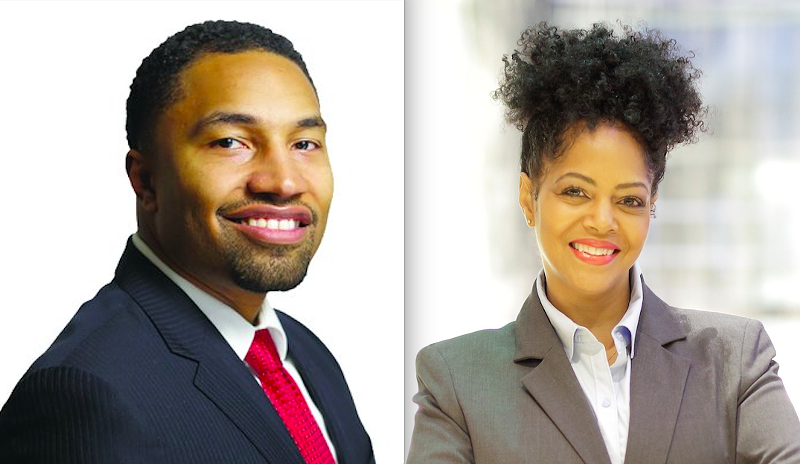 At least seven candidates backed by Detroit Mayor Mike Duggan appear poised to advance in state House and Senate races following yesterday's primary election, making it all but certain that they'll be elected to the state legislature this fall. Some of the candidates campaigned heavily on executing Duggan's auto insurance agenda, and received the mayor's endorsement and financial support in races where their opponent had voted against a controversial measure aimed at rolling back car insurance rates.
Duggan's support helped knock off a state rep who voted to defeat the "driver's choice" auto insurance reform plan last year. It also helped several candidates win despite the fact that they're under investigation for
possible campaign finance violations
.
In state Senate races, newcomer Adam Hollier appeared poised to win District 2 as he led former state Rep. Brian Banks by 8 points with about 60 percent of precincts reporting. House Rep. Sylvia Santana won state Senate District 3 by 3 points over Gary Woronchak. Marshall Bullock won state Senate District 4 by 5 points over Rep. Fred Durhal. Durhal voted against Duggan's auto insurance plan. Bullock is a district manager in the Detroit Department of Neighborhoods created by Duggan.
In state House races, Joe Tate beat Carla Tinsley-Smith to win District 2 by 5 points. State Rep. Wendell Byrd, the incumbent, won House District 3 by a sizable margin. Karen Whittset won state House District 9 handidly and Leslie Love won state House District 10. Byrd and Love voted in favor of the "driver's choice" plan.
Detailed results are available
here
.
Whittset, Bullock, and Hollier each received between $4,500 and $15,000 from the Duggan Leadership Fund, the mayor's independent PAC. Other Duggan-backed candidates received substantial campaign contributions from outside Detroit, including from the auto insurance industry lobby,
corporations, and wealthy CEOs
.
Hollier and Bullock also received assists from Detroiters For Change, a nonprofit that is pushing the "driver's choice" plan and has not been required to disclose its donors. The nonprofit put the candidates' faces on Detroit billboards that once read "Thanks Lansing," and funded well-produced videos for them. The state's Bureau of Elections is investigating those candidates and the nonprofit for possible campaign finance violations.
Duggan-backed candidates Terra DeFoe (House 6), Rico Razo (House 4), and Bettie Scott (Senate 1) lost their respective districts. Razo is another district manager in Duggan's Department of Neighborhoods. In House District 5, Rita Ross was trailing Cynthia Johnson by six votes as of noon on Wednesday.
Duggan's auto insurance reform plan is likely to come up again in the state legislature this year. Last year, it was defeated in the state House, 63-45. All but four Democrats from Detroit opposed it. Critics charged the plan did not require enough concessions from the auto insurance industry, and that it did not guarantee rate reductions.
Stay on top of Detroit news and views. Sign up for our weekly issue newsletter delivered each Wednesday.