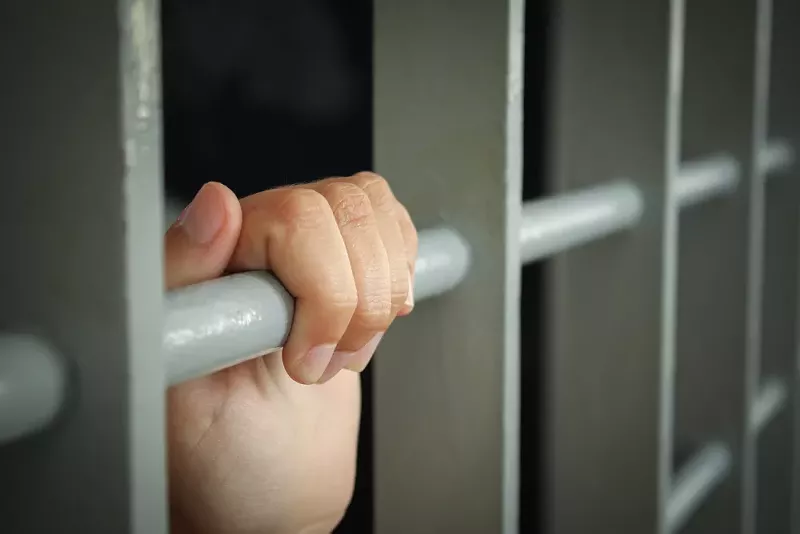 Democrats in the state House and Senate introduced legislation this week to abolish life sentences for juveniles.
If passed, Michigan will join 26 other states that have taken steps to comply with the U.S. Supreme Court's 2012 ruling,
Miller v. Alabama
, which declared that a life sentenced for a juvenile was considered a violation of the Eighth Amendment, which bans cruel and unusual punishment.
"The United States Supreme Court and the Michigan Supreme Court have ruled that automatically sentencing youth to life without parole is cruel and unusual punishment. Michigan law needs to recognize that juvenile offenders deserve a chance at rehabilitation," Sen. Jef Irwin, D-Ann Arbor, said. "We shouldn't turn our backs on juvenile offenders and throw away the key. Instead, we should ensure that Michigan's juvenile justice system provides a chance for rehabilitation, reintegration, and redemption."
Under the legislation, felons under the age of 19 cannot be sentenced to more than 60 years in prison. The bills also allow for a parole review after 10 years to consider the juvenile's age and immaturity, family home environment, circumstances of the offense, and the role of peer pressure.
"The law clearly distinguishes children from adults — this is why ending juvenile life without parole is necessary," Rep. Amos O'Neal, D-Saginaw, said. "These are kids' lives we are talking about. I can't stress the importance of this legislation enough: It's the difference between life behind bars and the opportunity for redemption, grace and mercy."
O'Neal also said the onus is on the state to help young people when they leave prison.
"The state should provide the necessary help, resources, and training for these young people to re-enter society," O'Neal said. "We must move from a punitive-focused corrections system to one centered around restorative justice."
The lawmakers point to research that shows significant developmental differences between youth and adults that impact decision-making, impulse control, and susceptibility to peer pressure.
"The Supreme Court has made clear that life without parole sentences for young people should be rare." Sen. Sylvia Santana, D-Detroit, said. "The Michigan Supreme Court has placed the burden on the prosecuting attorney to prove by clear and convincing evidence that a young person is one of the rare people who should receive a life without parole sentence."
A study by the Philadelphia District Attorney's Office found that
juveniles who had been sentenced to life in prison but were later released had a recidivism rate of just 1.14%
.
"As the Supreme Court has recognized, children are 'constitutionally different than adults for purposes of sentencing' because they have less culpability than adults — a conclusion that is supported by both social science and brain science documented in Supreme Court decisions," said John S. Cooper, Michigan executive director of Safe & Just, a nonprofit advocating for criminal justice reforms. "This package of bills supported by Safe & Just Michigan positions our state to join 26 other states and D.C. in ending the cruel and unusual practice of sentencing children to die in prison."
The bills are supported by the Michigan Center for Youth Justice, Safe & Just Michigan, the Campaign for the Fair Sentencing of Youth, and the Michigan State Appellate Defender Office.
"Michigan has a moral imperative to step up and join the majority of other states that have stopped sentencing young people to die in prison." Jonathan Sacks, of the Michigan State Appellate Defender Office, said.
Coming soon: Metro Times Daily newsletter. We'll send you a handful of interesting Detroit stories every morning. Subscribe now to not miss a thing.

Follow us: Google News | NewsBreak | Reddit | Instagram | Facebook | Twitter