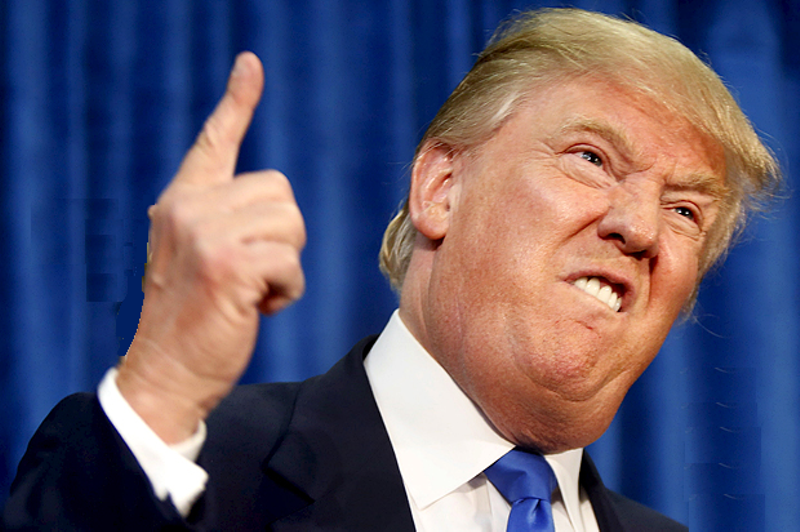 President Donald Trump made another huge step in his immigration reform by ending the DACA (Deferred Action for Childhood Arrivals) initiative with a six-month delay.
Implemented in 2012 by President Barack Obama, DACA gives
temporary legal immigration status
to people who arrived in the U.S. illegally as children. About 800,000 people currently benefit from the program.
When President Trump announced that DACA would be ending, Attorney General
Jeff Sessions said
new applications would not longer be accepted, while those who benefit from DACA are not sure what their future holds for them at this moment.
Many Michigan lawmakers have released statements on Trump's controversial decision. Governor
Rick Snyder
was quick to release a statement saying:
"We are the best Michigan when we are a diverse Michigan – one that is made up of people whose stories and journeys are not identical. One path to success and prosperity looks different than the next, which should be celebrated and encouraged. Many are working toward success under the existing DACA, and for the certainty of their future Congress should act quickly to authorize and clarify their status."


"In Michigan we will continue to honor everyone's journey who has become part of our family of 10 million people, and remain the most welcoming state in the nation for immigrants and dreamers seeking prosperity, a home and a community that is accepting of their family and their desire to succeed in America."


Congressman
Dan Kildee
released a statement, too:
"The Trump Administration's decision to end DACA is heartbreaking. DREAMers grew up in the United States, brought here by their parents through no fault of their own, and we cannot turn our backs on them. They have registered with the government, pay income taxes and give back to the communities they live in. America is their only home."
Senator
Debbie Stabenow
had this to say on Twitter:
Wrong for admin to pull rug out from under children & young people who came to America undocumented through no fault of their own. #DACA

— Sen. Debbie Stabenow (@SenStabenow) September 5, 2017
Gubernatorial candidate
Abdul El-Sayed
said:
"DACA repeal will tear apart the lives of over 800,000 innocent people," adding "I oppose in the strongest terms the repeal of DACA without a meaningful pathway to citizenship for those it affects. As Governor, I will fight for meaningful immigration reform, and I vow to oppose any use of state resources to enforce federal immigration policies that are, at best, incoherent, and at worst, heartless."

Congressmen
Sander Levin
said:
"President Trump's decision is reprehensible. Instead of taking the lead and pledging to work with Congress to make sure that 800,000 young people can love out their dreams in the only nation they have really known, the President puts forth the whip of deportation."
Meanwhile, our Attorney General Bill Schutte hasn't released any sort of statement on the issue, and his last tweet was telling his followers to "let Kid Rock be Kid Rock" and comparing him to Ronald Reagan.
Let Reagan be Reagan. Let Kid Rock be Kid Rock. Robert Ritchie will do what he wants to do...All Summer Long and All Year Long. Have Fun

— A.G. Bill Schuette (@SchuetteOnDuty) September 2, 2017