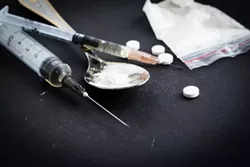 In 2014 (the last year the data was available),
Michigan lost more people to drug related overdoses than car accidents
. And this wasn't the only sobering fact gleaned from this data set.
While 1,745 Michiganders died from drug overdoses that year (compared to the 876 that died from car crashes), the year prior, 1,535 people died from overdoses in the state. This means there was a 14 percent increase in drug-related overdoses between 2013 and 2014.
These grim facts highlight a very real problem for the Mitten — and one the state is looking to address. This week
WDET
gave an update on the state's efforts to revamp MAPS, Michigan's prescription drug monitoring system.
Created in 2003, MAPS tracks opioid prescriptions by patients, and aims to help law enforcement officials and physicians keep opioids away from drug abusers. That said, the system hasn't been updated in quite some time — essentially a decade — and has received criticism for being slow to load and spontaneously shutting down.
This past fall Gov. Rick Snyder summoned the Michigan Prescription Drug and Opioid Abuse Task Force, who released a number of suggestions for how the state could address the growing health crisis in November. One of their big suggestions was upgrading MAPS (they also suggested making naloxone — a medication that blocks the effects of opioids — more readily available).
"So our concern originally was, if you're going to look at broad, sweeping mandated use, we need to replace the system to be able to maintain the system and allow for additional users," Kim Gaedeke is the Director of Licensing and Regulatory Affairs told WDET, referring to the fact that new laws requiring more frequent use of MAPS may be coming down the pipeline and fixing MAPS is a requisite for those further steps.
"Because we don't have bandwidth currently," she said.
The updated program is expected to be completed in spring 2017; the task force has set aside $2.5 million for the upgrade.
Michigan is not alone when it comes to the opioid crisis. Thirty five other states and Washington DC have seen drug overdoses surpass automobile-related deaths in recent years.
Trust for America's Health, a DC non-profit, has reported that over 2 million Americans struggle with addiction to prescription drugs, and in the past seven years the number of new heroin users has doubled.
This issue is one that has gotten a fair amount of back-and-forth on the campaign trail. Especially as approaches towards the handling of this epidemic often fall along party lines, with Republicans viewing the crisis as the responsibility of the state government and Democrats seeing it as an issue the federal government should tackle — according to a November survey by the Kaiser Family Foundation.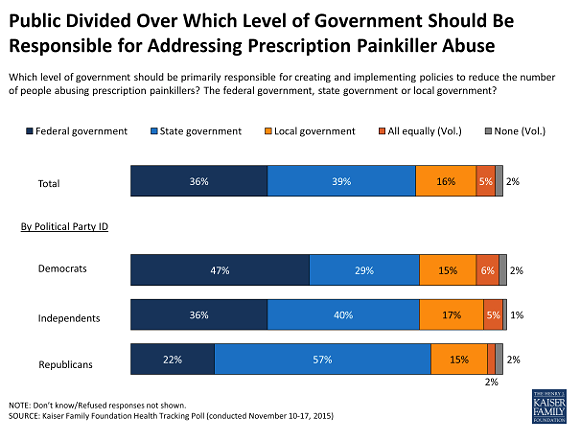 So how do the two current presidential candidates feel about the crisis?
At the NBC News/YouTube debate this past winter Hillary Clint explained that "the policing needs to change,"and that the issue must be treated as a health care problem and not a crime. Clinton also touted her $1 billion drug plan, where federal funds would be disbursed amongst states who could come up with individual drug strategies. Lastly, she mentioned the need for police officers and firefighters to be trained on the use of heroin antidotes such as naloxone. This is a notable detour from some of the policies her husband — and she — supported in the 1990s; policies that criminalized the use of drugs and ramped up our nation's must criticized war on drugs.
Trump's response is a bit less nuanced. Will give you a hint it has to do with his favorite buzzword. WALL!
"New Hampshire has a tremendous drug epidemic," Trump wrote in a February Facebook post three days before the New Hampshire's primary. "I am going to create borders. No drugs are coming in. We're going to build a wall. You know what I'm talking about. You have confidence in me. Believe me, I will solve the problem."