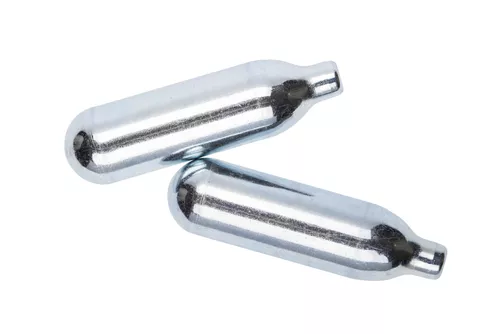 On Thursday, March 8, Michigan's house of representatives passed a package of bills limiting the sale and distribution of nitrous oxide containers. The legislation would make it more difficult for minors to purchase the substance, also known as "laughing gas," an inhalant that induces a mild, temporary euphoria.
How does it work? You put the cartridge of N2O, a "whipped cream charger" or "whip-it," into a
"cracker"
which then fills a balloon with the gas. Then, once the nitrous has warmed to a safe temperature, you inhale the balloon's contents. What follows is a goofy sensation, similar to the high you might get from sniffing glue.
According to the office of Rep. Stephanie Chang (D-Detroit), sponsor of HB 5463, the Substance Abuse and Mental Health Services Administration reports that it is used as an inhalant of choice among more than 12 million users in the United States.
Chang said, "After many conversations with Detroit residents and law enforcement officials and seeing 'whip-its' all over parts of Southwest Detroit, it became clear that the misuse of this substance by young people was a pervasive issue in our community, and legislation was necessary. My bill includes measures to protect our young people from falling victim to this addictive substance and hopefully preventing this from becoming a wider health and addiction problem across the state."