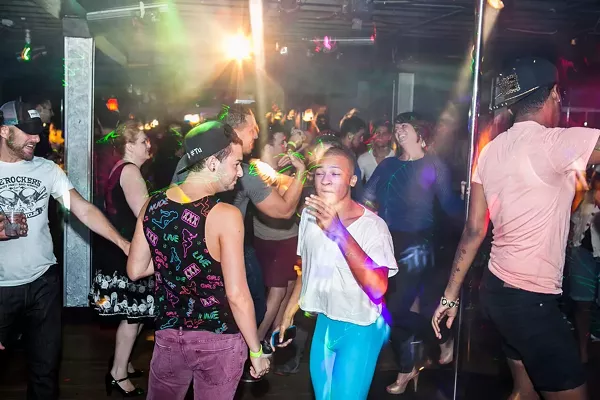 The Michigan Department of Health and Human Services will soon begin offering the Hepatitis A vaccine outside metro Detroit gay bars in an effort to combat a deadly outbreak that has infected nearly 600 people in Southeast Michigan.
Mobile clinics will be on site at bars in Detroit, Warren, and Ferndale on designated evenings throughout the month of February. The majority of the vaccination events will be held at bars in Detroit, a city where more that 150 people have been infected.
The health department says men who have sex with men are at a higher risk for contracting the virus because it is transmitted more efficiently through "direct, oral, and anal" sexual contact.
Men who have sex with men make up 14 percent of the 727 state residents who've contracted the virus since August of 2016, according to MDHHS, but that vaccination coverage remains low among the high-risk pool.
Mobile clinics will be present at the following locations:
Liberty Bar, 85 N. Saginaw St., Pontiac — Tuesday, Feb. 6, 7 – 10 p.m.
Adam's Apple, 18931 W. Warren, Detroit — Sunday, Feb. 11, 9 p.m. – 12 a.m.
Menjo's, 928 W. McNichols Road, Detroit — Wednesday, Feb. 14, 7 – 11 p.m. Hayloft, 8070 Greenfield, Detroit — Saturday, Feb. 24, 10 p.m. – 1 a.m.
GiGis, 16920 W. Warren, Detroit — Monday, Feb. 26, 10 p.m. – 1 a.m.
Soho, 205 W. Nine Mile Road, Ferndale — Wednesday, Feb. 28, 8 – 11 p.m.
Twenty-four people have died of the virus since the outbreak began.
In addition to gay men, illegal drug users, homeless people, people who were recently in prison, and people with underlying liver disease are also at higher risk of contracting the disease.
MDHHS says infection can be prevented through vaccination, hand washing, and avoiding sex with people who have Hepatitis A.