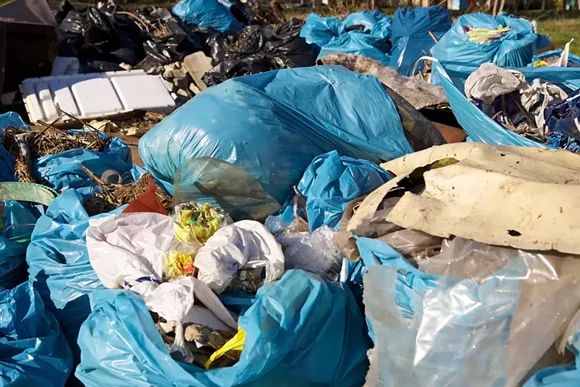 Under a new Michigan law, local governments are banned from banning plastic bags.
Public Act 389 preempts local governments that ban, restrict, or place fees on plastic bags. The bill was signed by Lt. Gov. Brian Calley Wednesday while Gov. Rick Snyder is on holiday vacation.
The law makes it easier for chain restaurants and retailers, who don't have to comply with local ordinances — which is why the Michigan Restaurant Association called the bill a victory.
"With many of our members owning and operating locations across the state, preventing a patchwork approach of additional regulations is imperative to avoid added complexities as it related to day-to-day business operations," the association's Vice President of Government Affairs Robert O'Meara told
MLive
.
But some local governments were planning bans or restrictions on plastic bags — such as Washtenaw County, which was going to implement a 10-cent charge on paper and plastic grocery bags in 2017.
Washtenaw County Commissioner Jennifer Eyer
told Michigan Radio
the law "[puts] the priorities of business over the concerns about the environment, and doing what's good for the environment."