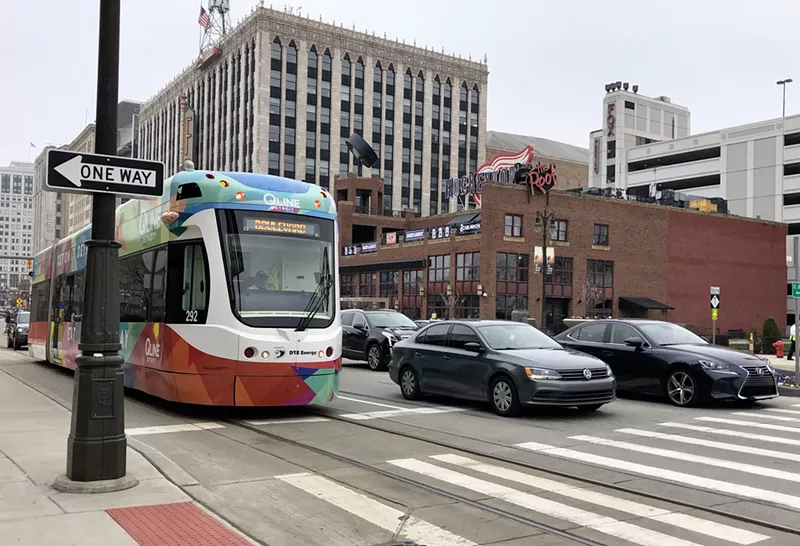 Auto insurance rates in Michigan may finally drop under legislation approved by the state Senate on Tuesday.
With a 24-14 vote, the Senate approved a bill that would eliminate the requirement that drivers have unlimited medical coverage in the event of a catastrophic injury. That requirement is one of the reasons Michigan has the highest auto insurance rates in the country.
The bill also would bar insurance companies from using gender or zip codes as a rating factor for premiums. That's good news for Detroiters, who have the highest average annual premiums at $5,414 a year, compared to $1,427 nationally.
Democratic Sens. Adam Hollier and Sylvia Santana joined Republicans to pass the bill, which now goes to the House of Representatives. The remaining Democrats opposed the bill, largely because it failed to guarantee rate reductions.
Mayor Mike Duggan, who has fought hard for lower insurance rates, plans to encourage House members to guarantee rate rollbacks and the elimination of non-driving factors such as credit scores and education.
"Today's bill is a step forward, but we still need the protections of guaranteed rate rollbacks and further elimination of non-driving factors, such as credit scores," Duggan's chief of staff, Alexis Wiley, said. "We will be working with members of both parties to try and get those protections added when the bill is taken up in the House."
Earlier this month, Gov. Gretchen Whitmer
ordered a study
to determine how non-driving issues affect auto insurance premiums. The state allows insurance companies to use credit scores, education, zip codes, occupation, and homeownership as ratings factors for premiums. Critics say those factors, which have nothing to do with a person's ability to drive safely, discriminate against lower-income people who can least afford auto insurance.

Stay on top of Detroit news and views. Sign up for our weekly issue newsletter delivered each Wednesday.