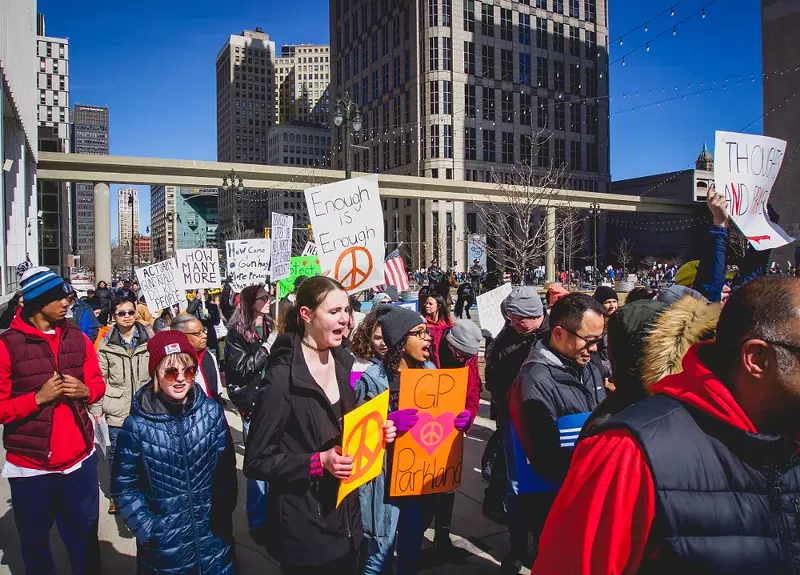 Two state lawmakers argue that because kids can drive at age 16 in Michigan, they should be allowed to vote in state elections, too.
Rep. Yousef Rabhi of Ann Arbor and Sen. David Knezek of Dearborn Heights, both Democrats, introduced bills to both the House and Senate on Tuesday that call for lowering the state voting age to 16.
"If a 16-year-old can get behind the wheel and pay taxes from their paycheck, they are also mature enough to decide how their hard-earned tax dollars are spent," Rabhi said in a release. "Otherwise, it's taxation without representation."
As the
Free Press
reports
, the change is a long shot, and "would also require a change in the federal and state constitutions, which would require a super majority in the House and the Senate, which is unlikely in the Republican-controlled state Legislature, and a vote of the people." The last time the voting age was changed was in 1971, when it was lowered from 21 to 18.
A wave of mass shootings at schools, including the Valentine's Day massacre at Marjory Stoneman Douglas High School in Parkland, Fla., have inspired young people to become engaged in politics — with the survivors becoming political figures and encouraging school walk-outs, boycotts, and other protest demonstrations in support of gun control.
Stay on top of Detroit news and views. Sign up for our weekly issue newsletter delivered each Wednesday.