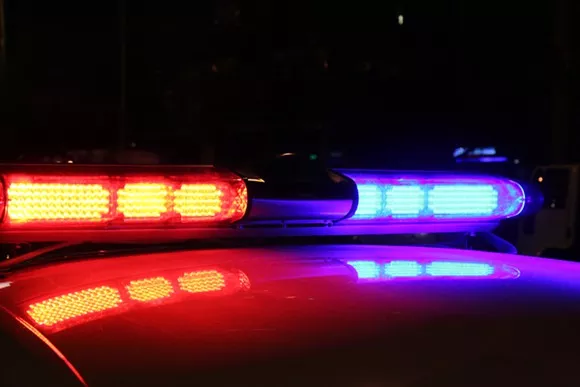 A bill pending in the Michigan Legislature would exempt some footage from police body-cams, which are currently being tested in Detroit, from public record request in the state.
The bill, sponsored by state Rep. Jim Runestad (R-White Lake Township), comes as police departments across the U.S. have faced increased scrutiny in wake of the deaths of Walter Scott in South Carolina, Michael Brown in Ferguson, Missouri, and Eric Garner in New York. All three were unarmed black males who died at the hands of white police officers.
But Runestad said his bill would address a lack of clarity in the law that exists. Currently, he said there's no guidelines to how long videos should be retained, nor is there any protection for private individuals from certain instances.
"I've heard from a lot of police officers ... and hear the things they see in the course of a day," Runestad told
MT
. "They get called for all kinds of situations," for example, "somebody thought there was a prowler that may have entered their home ... police have to do a thorough check of the house before they have to let the family in, so that means they go into every single closet."
He added, "That's not something you pre-plan for."
As the bill's
currently written
, any video taken by a body-worn camera or similar device in a private place is exempt from disclosure under Michigan's Freedom of Information Act, unless it's requested by: the person who is subject to the audio or video recording; an individual whose property has been seized or damaged by a crime captured in the video; or by a parent, or attorney, for either of the aforementioned individuals.
Audio or video recordings from a body-worn camera related to an ongoing criminal investigation would be retrained for at least three years — and would not be considered a public record under FOIA, unless it's requested by one of the above individuals.
"It is very expensive to store high definition video," Runestad said. "Oakland county, for instance, has 1200 deputies doing something like an 8 or an 11 hour shift. Retaining that data would be the cost would just be beyond belief."
The bill has its share of critics, including the Michigan Press Association.
Lisa McGraw, spokesperson for the MPA, said Michigan's FOIA statute already had exemptions in place for such footage.
"Ultimately, in my opinion, and I think the police officers feel this way … it protects them," McGraw told
MT.
"If they're doing their job right. I would want it released if I was a police officer because it would show what I did."
McGraw said the association's also concerned by the proposed retention 30-day threshold for evidentiary incidents.
"We're trying to get them to at least 60 and if not further," she said.
In Detroit, nearly two-dozen officers in the city's police department have been
wearing body-cams as part of a pilot program
.
Runestad said conversations on the bill will continue over the next couple of weeks.
"We're going to sit down and go through every concern they have and see if we can come to a reasonable compromise," he said.