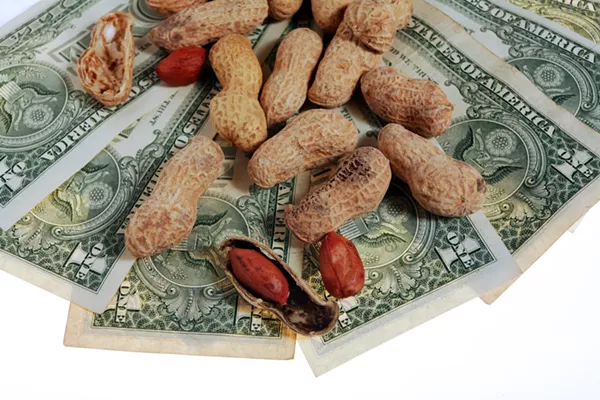 A ballot initiative that would boost Michigan's minimum wage to $12 per hour by 2022 has cleared another legal hurdle ahead of the Nov. 6 election.
On Wednesday, A Michigan Court of Appeals panel ruled against a restaurant industry group's opposition to the proposal, ordering the state to "take all necessary measures" to put the issue before voters. The restaurant group, Michigan Opportunity, says it will appeal the case to the Michigan Supreme Court as soon as Thursday.
Michigan Opportunity has challenged the proposal on a number of technicalities. According to the
Associated Press
, the group argues that the Michigan One Fair Wage initiative violates the state constitution because it would revise a law by reference to its title only. The group also challenged the validity of petition signatures gathered by Michigan One Fair Wage, saying some supporters of the proposal checked both a "city" and "township" box when providing their address.
The One Fair Wage proposal would phase in a minimum wage hike with annual increases starting in 2019. Wages would be up to at least $12 by 2022, with further increases tied to inflation. The proposal would extend the wage increase to tipped workers as well, putting them on a path to make at least $12 by 2024. Michigan's minimum wage is currently $9.25. For tipped workers, it's $3.52.
In July, the Board of State Canvassers reportedly
deadlocked along party lines
on whether to certify the more than 283,500 signatures turned in by the fair wage group. If the appeals court ruling is upheld, the Michigan Secretary of State, Board of State Canvassers, and Director of Elections will have to ready the proposal for the general election ballot.
The measure would appear on the ballot alongside already approved
anti-gerrymandering
and
marijuana legalization
proposals. Those issues are expected to drive more left-leaning voters to the polls.
Stay on top of Detroit news and views. Sign up for our weekly issue newsletter delivered each Wednesday.