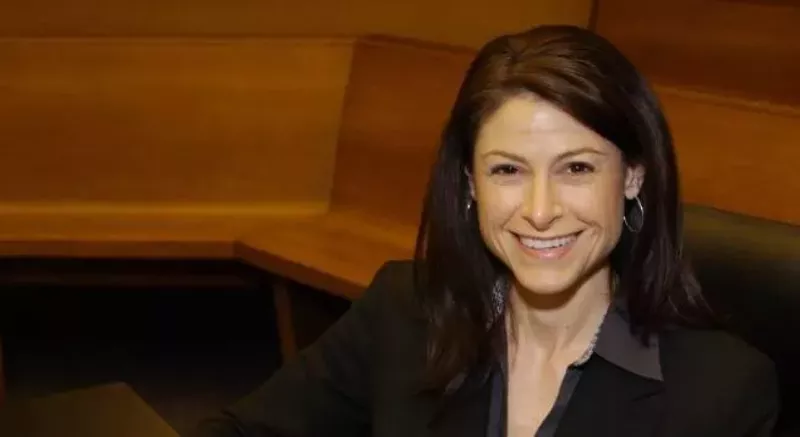 Michigan attorney general Dana Nessel joined a federal lawsuit with 15 other states in opposition to President Donald Trump's "national emergency" declaration to get funds to pay for a Mexican border wall.
"This fake emergency is a publicity stunt that will raid our federal funding and cost us millions," Nessel said in a statement. "We cannot in good conscience stand by while our president seeks to undermine our own efforts to keep our residents safe and our military strong."
Trump called for the national emergency on Friday to bypass Congress, which rejected full funding to build the wall. The national emergency declaration would allow Trump to
syphon
funds from the military and counterdrug efforts, including funds already appropriated to states. As a recent article in
The Atlantic
points out, national emergency declarations give the president all sorts of extraordinary powers — powers which are ripe for abuse. (Hours after declaring the "emergency," Trump flew to Mar-a-Lago
to play golf
.)
The lawsuit was filed in California by its Attorney General Xavier Becerra. Also signed on are the attorneys general of Colorado, Connecticut, Delaware, Hawaii, Illinois, Maine, Maryland, Minnesota, Nevada, New Jersey, New Mexico, New York, Oregon, and Virginia — all Democrats.
Following Trump's announcement, protests were announced across the nation on President's Day,
including in Michigan
. Meanwhile, Detroit Congresswoman Rashida Tlaib has
renewed her calls for impeachment
.
"This President continues to try and go around the checks and balances in our government to push his racist and harmful policies," Tlaib said. "There is no national emergency and we in Congress must stop this declaration. Americans are facing dire needs with issues such as wages, poverty, and healthcare, yet Trump is fixated on vilifying and terrorizing immigrants who want to come to this country for a better life. Enough is enough. I will work with my colleagues to do everything in our power to halt this declaration."
A Mexican border wall has long been a campaign promise of Trump's, though one at odds with reality. Undocumented border crossings are reportedly at a 20-year low, and immigrants statistically commit
less
crimes than non-immigrants.
Michigan's previous AG Bill Schuette is perhaps best known for defending Michigan's ban on same-sex marriage (and losing). Nessel was one of the attorneys who helped challenge the ban; her case
DeBoer v. Snyder
was eventually consolidated into the landmark Supreme court case that recognized same-sex marriages.
Stay on top of Detroit news and views. Sign up for our weekly issue newsletter delivered each Wednesday.