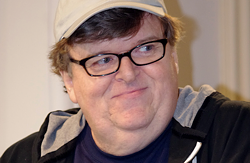 Michael Moore is known for going against the grain. He does things his own way. He has also finished his documentary on Donald Trump and will bring it to New Yorkers tonight.
They will have a chance to view his newest documentary Trumpland. The only information about the specifics of the film is in the official description:
"See the film Ohio Republicans tried to shut down. Oscar-winner Michael Moore dives right into hostile territory with his daring and hilarious one-man show, deep in the heart of Trumpland in the weeks before the 2016 election."
More information about the film and the unsuccessful premiere in Ohio is posted on his Facebook page. While deemed a "surprise," this move was seemingly planned because he posted not-so-subtle hints just two days before the announcement on his Twitter account.
"Yes, some rumors may be true. I 'might' be putting the finishing touches on an 'October surprise' for this election. Then again..." He tweeted Oct. 15 before tweeting "Sunday, 5:36 pm, 110 Leroy St. Hunkered down. Tick-tock. tick-tock... Can't say anything else for 48 hours."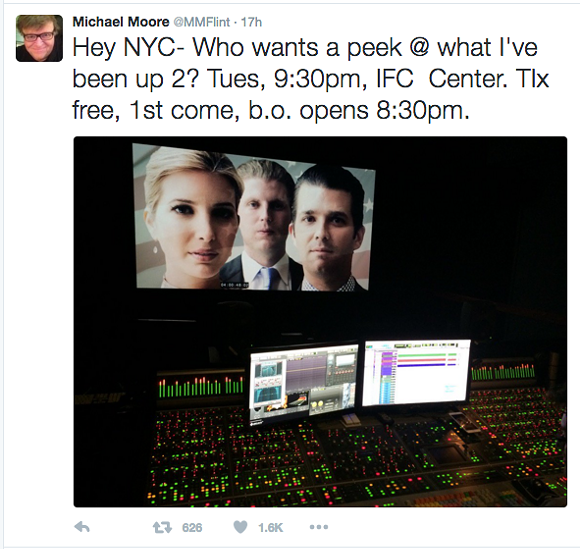 Moore tweeted out the specifics Monday night. The premiere will be shown at the IFC Center at 9:30 p.m., with the box office opening an hour earlier for anyone to pick up tickets. The showing is first come, first serve.
This is the official release of the documentary, but no information has been provided about the distribution of the film.
Moore is known for other documentaries, such as Where to Invade First and Fahrenheit 9/11. Once upon a time, his writing even appeared in the Metro Times.