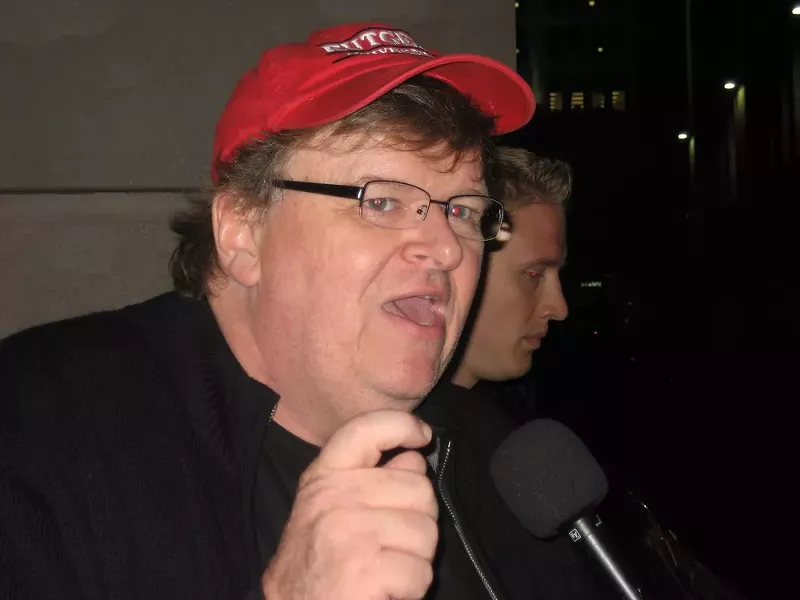 Michael Moore was the keynote speaker at a dinner held by the Michigan Chapter of the National Lawyers Guild on May 11. During his speech, he began hinting at who he thought would win in the 2020 presidential race against President Donald Trump.

"Are you figuring out who this is?" he asked the crowd. "You already know! A beloved American! They love her more than her husband — and they loved him!" he said, eventually referring to former first lady Michelle Obama.

While stopping short of giving Obama an endorsement, Moore said she fills sports stadiums across the country, according to a source who was there.

Progressive activist Lauren Steiner commented on Moore's speech via Twitter:


He just gave a speech which was a ringing endorsement for @SenSanders and then ended with that zinger. He's choosing a woman who married a corporatist, who didn't even want @BarackObama to be president, who doesn't care about the 99% over a man who's devoted his life to them.

— The Robust Opposition (@Lauren_Steiner) May 12, 2019

Moore has been saying "beloved figures" need to run in 2020 for at least eight months. He named Obama as a beloved figure in an interview with
The Hill
back in September
.


"[Democrats] need beloved figures running," Moore said in 2018, according to
The Hill
. "Say what you want about Trump, but tens of millions watched his show. … We need Tom Hanks, Oprah, Michelle Obama."


He continued, "Who would not vote for Michelle Obama?"

Obama, for her part, has said several times that she will not be running for president. In a March interview on Conan O'Brien's podcast, Conan O'Brien Needs a Friend, Obama said she doesn't live a normal life.

"The life I've lived for the last 10 years is no longer normal," she said. "So I don't know as much as I would want to, to be in a position of leadership to kinda know, 'What are you feeling?'"
Stay on top of Detroit news and views. Sign up for our weekly issue newsletter delivered each Wednesday.