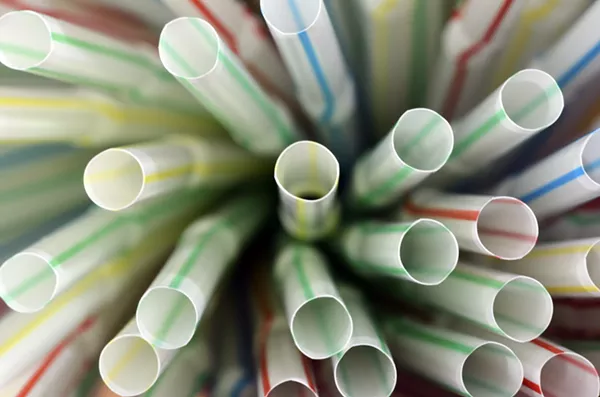 On Monday, MGM Resorts International will be phasing out the usage of plastic straws at all of its US resorts, including the MGM Grand Detroit, per The Free Press.

An estimated 250,000 plastic straws will be removed from landfills each day, which translates to 100 million straws a year, according to a statement from MGM. A pilot program to eliminate straws was implemented in May at two Las Vegas resorts, which was met with a positive response from patrons.

"MGM is one of the largest multi-concept restaurant operators in the world. As such, it is our responsibility to do our part to help eliminate debris from landfills and waterways," said Cindy Ortega, Senior Vice President and Chief Sustainability Officer, MGM Resorts International, said in a press release.

Other corporations have followed suit. Starbucks announced that it will eliminate plastic straws by 2020, and McDonald's locations in Ireland and the United Kingdom now uses paper straws.

Plastic waste from straws, shopping bags, food containers and other items has contributed to creation of what's known as the Great Pacific garbage patch, a vortex of accumulated marine debris that has endangered the Pacific Ocean's wildlife. A study in March found that nearly 79 thousand tonnes of plastic are floating in the ocean as we speak.

To raise awareness around the growing crisis, activists around the globe made a proposal to the United Nations to recognize the synthetic scourge as a country in order to get it cleaned up, in a report from Hyperallergic last year.

Eleanore Catolico is a summer intern for Metro Times.

Stay on top of Detroit news and views. Sign up for our weekly issue newsletter delivered each Wednesday.