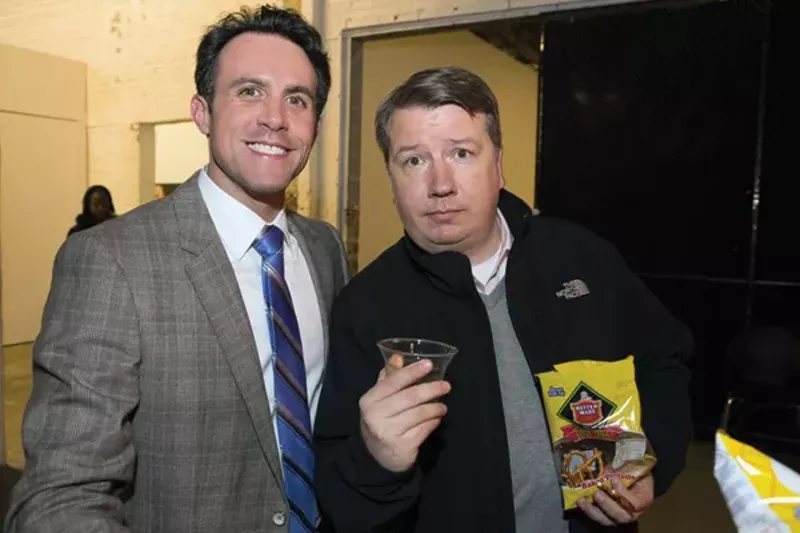 As the final issue of 2013 is readied for press, it's noteworthy to mention some of the changes Metro Times has experienced within the last year, including those at the top of the masthead as well as the publication being put on the block for sale.
In my short tenure here, I've been astonished at how much — and at what pace — the landscape has been altered. The one constant throughout all the adjustments, however, has been the man behind the curtain, Publisher Chris Sexson.
Two weeks ago, Sexson gathered the staff for an impromptu meeting where he announced his resignation effective with the year's last issue — which is this issue. He told us that his decision to leave Metro Times was difficult, but the time had come for him to move on to the next challenge.
During his stint, Sexson has overseen the evolution of this publication as well as a molting of the publishing industry. He ascended to the top spot on MT's masthead shortly before the world caved in on us, and the rest of the state, in 2006.
Through hard work and dogged determination, he managed to keep the office lights on — which was no easy feat for a free paper in the midst of a horrible recession.
In fact, he not only kept his people working, but he managed to grow our little music festival called Blowout, which attracted a few thousand attendees annually, into a multi-city event that now boasts an attendance exceeding 50,000. That's no small task, and while Sexson would be the first to say, "There's no 'I' in 'team,'" there would be no 'team' without him.
Some people look at the world and ask "why?" Sexson looks at the world and declares it the best day ever — every day — no matter what shit may be thrown in his direction.
His optimism, while sometimes hokey, is unquestionably earnest and his love for the city of Detroit, especially as a non-native (he's from Dayton, Ohio), exceeds that of many lifers.
His management style is simple: lead by example, take the high road and instill confidence in those who answer to him. There aren't too many publishers I've come across whose ego is so well kept in check as Sexson's, either.
The opportunity that drew him away from us sounds like it's too good to pass up. Beginning in January, Sexson will join the SouthComm family as its Director of New Business Development. He will divide his time between Detroit, Charlotte, N.C., and Nashville, Tenn., where SouthComm is headquartered.
He will be SouthComm's "fixer," making good papers better and expanding their brands and reach — just as he did with us.
Of course, not all his decisions were without dissention, and he would be the first to acknowledge his fallibility, but his record of success is unimpeachable — due in large measure to his temperament and optimism.
While he may be leaving the Metro Times, his ethos and influence remain. We will miss him in the newsroom, and
on the sales floor, and in promotions too. We wish him much success and extend our heartfelt gratitude for his commitment to the precepts of journalism and the alt-weekly mission.