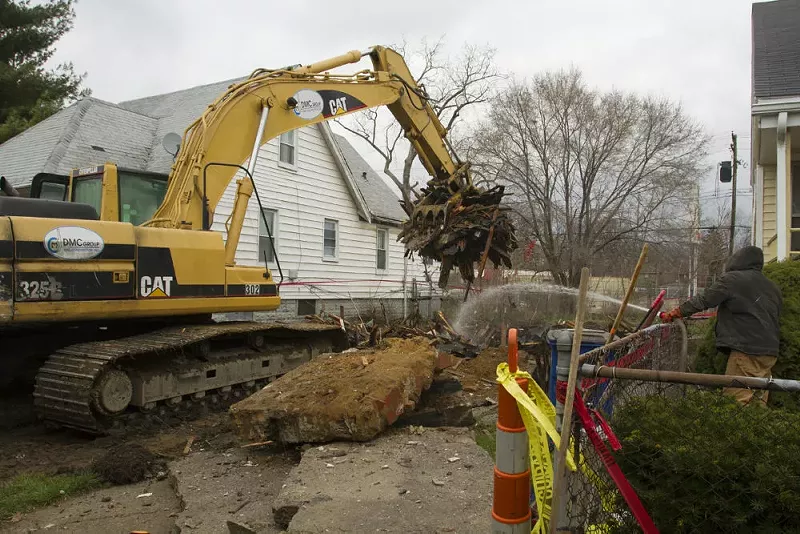 Mayor Mike Duggan's administration dodged charges stemming from a three-year federal investigation into Detroit's demolition program.
On Tuesday, the U.S. Department of Justice issued an unusual statement that indicated no public officials are expected to be charged in the wide-ranging investigation.
"The government, as of today's date, does not anticipate charging any additional public officials," the DOJ proclaimed in a press release.
Federal authorities were investigating how Detroit used more than $200 million in federal funds to demolish thousands of houses. Among the allegations were bribery, wire fraud and bid-rigging.
In June 2017, a handful of asbestos and demolition contractors were
subpoenaed for documents
from the mayor's office, Detroit Land Bank, Detroit Building Authority and several state agencies.
The FBI also looked into suspicions raised by state investigators who suggested bid-rigging and collusion among city officials and contractors.
That state probe prompted U.S. Treasury to temporarily suspend the city's demolition program in 2016.
In 2017, the demolition program was forced to return $6.4 million for improper expenses.
Duggan's administration has denied violating the law but admitted to mistakes.
The mayor's office didn't respond to requests for a comment for this story.
Stay on top of Detroit news and views. Sign up for our weekly issue newsletter delivered each Wednesday.