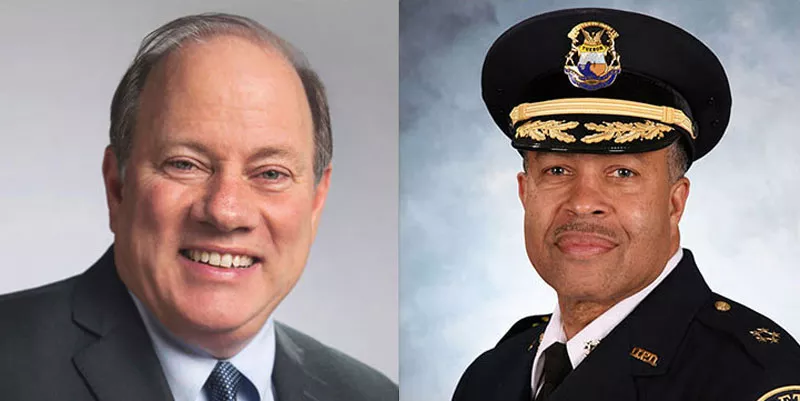 A city spokesman confirmed that Detroit Mayor Mike Duggan has left town to go on vacation, leaving Detroit Police Chief James Craig serving as acting mayor in the interim.
Spokesman John Roach confirmed Duggan left Friday to go on vacation next week, but declined to say where the mayor went or why.
Under an unusual arrangement, Duggan did not replace former Deputy Mayor Ike McKinnon when he retired in 2016. Instead, he designated Craig to serve as deputy mayor.
"He will be entirely focused on running the police department," Duggan said in
a statement
in 2016. "However, should an emergency arise when I am out of the city or incapacitated, Chief Craig is the person legally designated as deputy mayor who will exercise the powers and duties of the mayor during any absence."
At the time, the move seemed to be a cost-saving measure. "I don't see a reason to bring in another high-level employee if it isn't necessary," Duggan said
at the time
.
When asked how Craig would manage to juggle jobs as both the mayor of Michigan's largest city and the chief of police in a city with one of the nation's highest violent crime rates, Roach said Craig is tasked only with making any decisions that must be made in Duggan's absence.
"The chief acts in the mayor's stead only at such times a decision needs to be made or an action taken that can't wait until the mayor returns," he says. "He doesn't assume the full calendar. Other than those limited instances, he's the full-time police chief as always."
Stay on top of Detroit news and views. Sign up for our weekly issue newsletter delivered each Wednesday.