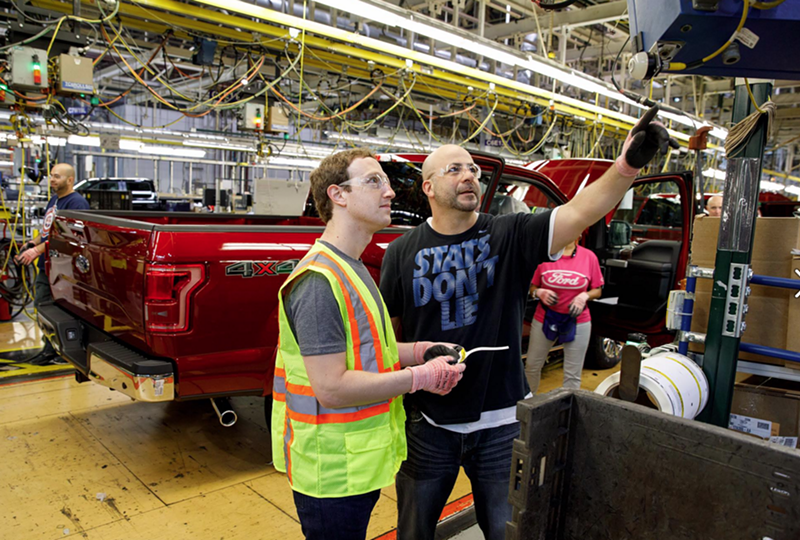 Facebook founder Mark Zuckerberg tried his hand at manual labor on a stop at the Ford Rouge Plant yesterday, and found that "working on the line at an assembly plant is physically hard".
In a
Facebook post
(of course), Zuckerberg said he added antennas, cleats and drilling screws to a Ford F-150 at the Dearborn plant. He also said he got to hear what it's like to repeat such tasks over and over, every day, for years:
"the people I met talked about how tiring it is and how worn down you get. Each person told me separately how important it is to have good shoes because you're essentially walking on a treadmill for 10 hours a day. Every 52 seconds, you have to go through your set of tasks — 650 times a day. You have to be perfect, but the biggest challenge is having the focus to do the same thing over and over again."


Zuckerberg said most of the workers he met had been at the plant for at least a decade.
The visit wasn't an effort by Zuckerberg to enter a new line of work, but rather the fulfillment of a
New Year's resolution
. Zuckerberg has challenged himself to visit all 50 states in 2017 to talk to "more people about how they're living, working and thinking about the future."