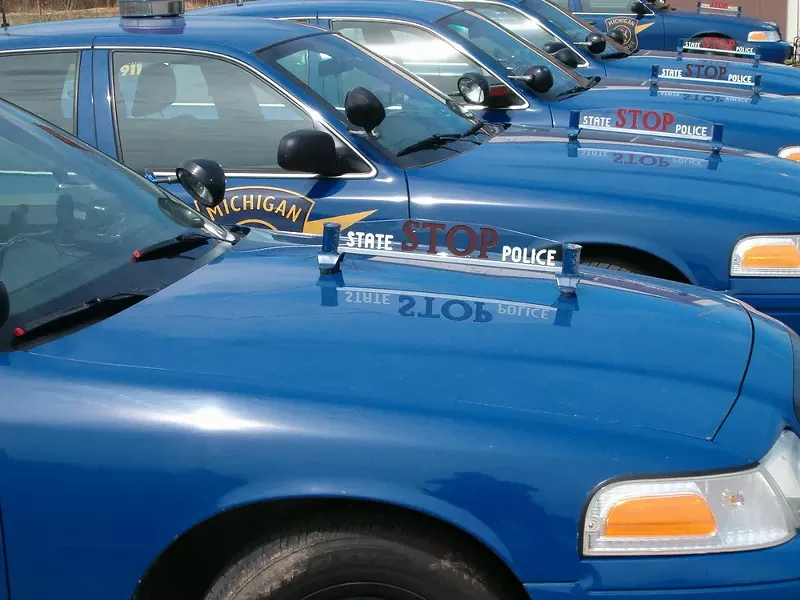 It's totally fine to purchase a former police vehicle at auction, but modifying it to still appear as an active cruiser — that's a hard NOPE.
Grosse Pointe Shores police pulled over a man driving such a vehicle, and arrested him after discovering he'd even rigged a switch underneath the dashboard to operate emergency lights.
Police spotted the lookalike cruiser Monday morning. The vehicle was painted the signature MSP blue and bore a striking resemblance with its flashing lights, hood sign, and aggressive grill.
A Grosse Pointe Shores police lieutenant tells
WDIV
he saw the car a few weeks prior and thought it was odd.
"I pulled over thinking it was a trooper. It was not," Lt. Scott Rohr says.
When he saw it again Monday, officers in a marked cruiser had pulled it over for tinted windows, discovering after his arrest that it had a switch under the dash to operate the lights.
"Civilians should not have emergency lights in their vehicle, and certainly not look specifically like a police car," Rohr says.
According to WDIV, police do not believe he was attempting to impersonate an officer and did not find a badge or vest in the vehicle.
Because the man did not have insurance, the car was impounded, and the emergency lights have been removed.
In a tweet, MSP advised citizens to call 911 if they ever doubt the authenticity of a police officer.
G P Shores Police stopped one of our old police cars today. It is easy to see how this car could have fooled a driver that they were a real state trooper. If you don't believe the vehicle stopping you is real, call 911, turn on your flashers, and don't stop until its confirmed. pic.twitter.com/Uxh5IdEdSH

— MSP Metro Detroit (@mspmetrodet) March 12, 2018