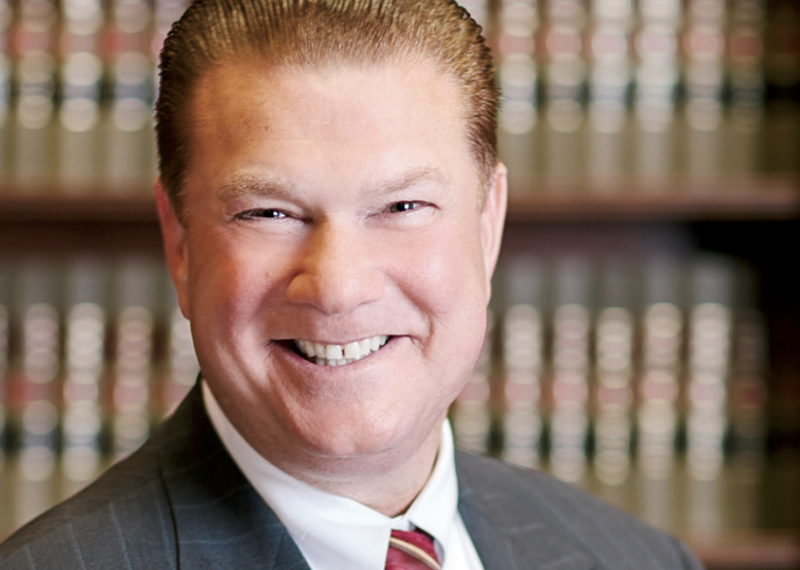 Macomb County Prosecutor Peter Lucido may have violated federal law by removing or having someone remove critical comments posted on his Facebook page.
The comments were posted under
a letter posted by Lucido
on his two pages earlier this week in response to a fourth sexual harassment claim against him. Macomb County residents Emily Mellits, Christine Irish, and Dave Newman
told The Macomb Daily
that their comments were deleted and they were banned from posting on the page.
Earlier this month,
Michigan Advance
reported that Ingham County Circuit Court Judge Lisa McCormick said Lucido gave her what she described as an inappropriate "bear hug" in 2019 that made her feel uncomfortable. It was the first time the two met.
"You already had 3 allegations before this one, which resulted in you being removed form a committee you were chairman of in the senate," Mellits, of Washington Township, wrote on his page. "The internal investigation determined you have a pattern of 'inappropriate workplace behavior'. Based on your history, I'd like to see you resign immediately."
Irish also called on Lucido to resign, calling him a "disgrace to our community," while Newman said Lucido should have a third party attend any meeting he has with a woman.
In 2020, when Lucido was still a State Senator,
Michigan Advance reporter Alison Donahue
said Lucido made a sexist joke when she asked him about his involvement in a violent, misogynistic Facebook page
first reported by Metro Times
. Similar allegations against Lucido followed
from State Sen. Mallory McMorrow
(D-Royal Oak) and
Melissa Osborn of the Michigan Credit Union League
.
With each allegation, Lucido denied any wrongdoing. But
he was disciplined
by being removed from a Senate committee and ordered to take sexual harassment sensitivity training after an investigation found an "unfortunate pattern" of "inappropriate workplace behavior" toward women in the workplace.
Two federal appeals courts have ruled against a public official removing comments from their professional page as a violation of free speech. (
One of those officials was Donald Trump
.)
Donahue, the first woman to speak out against Lucido, said she realized she was blocked from his Twitter page earlier this week.
"Still have never gotten an apology, but I guess this works, too,"
she tweeted
.
Stay on top of Detroit news and views. Sign up for our weekly issue newsletter delivered each Wednesday.