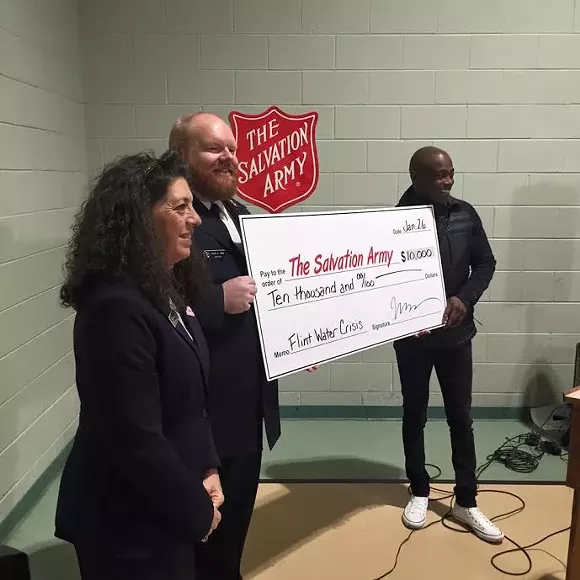 Detroit R&B artist Kem joins the list of celebrities rallying together to help Flint. Like Madonna, Cher and other celebrities with some kind of link to Detroit, the artist is emptying his pockets (kind of) and using his celebrity status to help Flint.
Earlier this week, Kem teamed up with the Salvation Army of Genesee County, lending a hand by distributing bottled water to Flint residents. The Motown artist also donated $10,000 to the cause.
Kem is also partnering with little, local fundraisers; little, referring to Golightly Educational Center's 2nd grade class. Supervised by teacher Ms. LaWanda Anner, the second graders have held a two-week long water drive to help those affected by the Flint water crisis.
With the water drive ending tomorrow, Kem is strongly encouraging the public to donate cases of water to support the students' efforts. Water donations will be accepted from 10 a.m. to noon tomorrow. Water cases can be brought to Golightly Educational Center's back parking lot.
The school is located at 5336 St. Antoine St., Detroit.