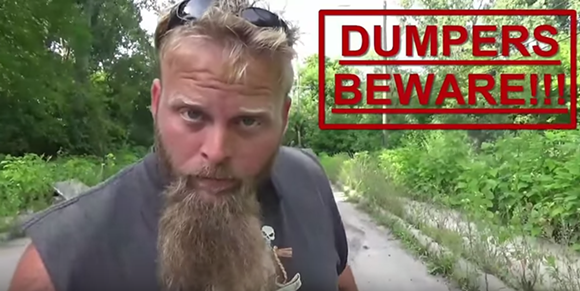 Jonathan Pommerville has made it his mission to clean up his neighborhood of Brightmoor — or at least to spend a few hours every week patrolling its streets looking for dumpers, hookers, and scrappers.
He calls himself a "camera crusader," and
we covered his work extensively in this feature
by Michael Jackman that appeared on our cover last January.
Pommerville is still keeping up his good work and it appears to be paying off. Yesterday he uploaded a video to his YouTube channel (username: fochnut) that shows him catching an illegal dumper in action.
Turns out the video was used in court as incriminating evidence. According to the video, the dumper was fined $500 and given community service.