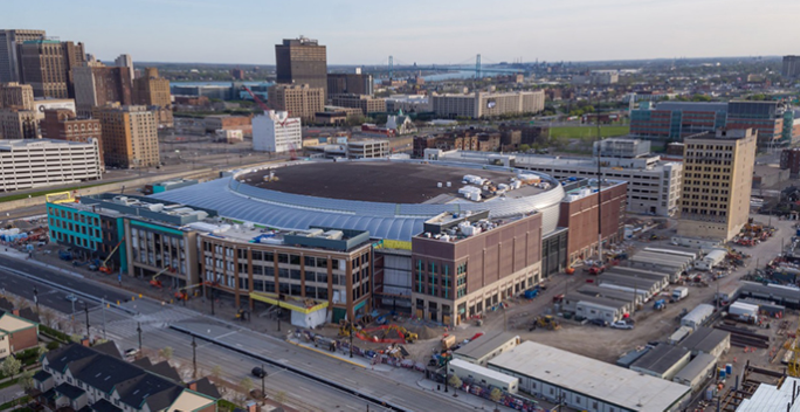 The Michigan Strategic Fund has approved another round of taxpayer financing for the Little Caesars Arena that will bring the total cost of the project to about $863 million. A little more than $324 million of that will be public money.
The change came after Detroit's Downtown Development Authority asked for an amendment to its Tax Increment Financing plan for the area in order to help cover the added cost of bringing the Pistons there. About $34 million in new bonds were approved for that. The revised deal, according to
Crains
, also includes increased public subsidies for the 50-block area of mostly commercial redevelopment called District Detroit.
Crains reports the last working estimate for the project was
$732 million
. The business publication says the building's original cost had been predicted at $450 million, but that has gone up as the Ilitch family's development arm, Olympia, has expanded the arena to include District Detroit.
If you're not up on how Mike Ilitch, god rest his soul, was able to finance this project, you can check out our 2014 cover story,
Pulling The Strings
. If you're wondering about the variety of cool new neighborhoods District Detroit claims it will create around the arena, you can learn about that
here
.
The arena is due to open in September.