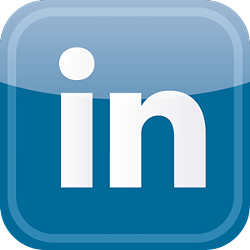 Business and employment-oriented social media site LinkedIn has promised to open its first new office in a decade and they're doing it in Detroit.
On Aug. 18, LinkedIn's senior vice president of global solutions, Mike Gamson,
wrote a blog post on the site
, shedding some light on the company's decision to invest in the Motor City.
"After evaluating more than 10 U.S. cities, we chose Detroit because we believe the Motor City presents a unique opportunity for LinkedIn to hire top talent and be a part of an exciting economic turnaround story. This new office gives us a chance to marry LinkedIn's uniquely powerful culture with Detroit's dynamic talent to create economic opportunity for our employees, the city and our company," Gamson wrote, in part.
The company is still scouting locations, according to
MLive
, but are currently securing a temporary office in downtown Detroit.
There are already
five job postings
for the new office, and a
USA Today article
reports that the company will ultimately employ 30 locals to staff the new location.
Additionally,
USA Today
reports that this particular office will focus on selling LinkedIn products to assist businesses with marketing, hiring, and sales growth. Marquise McCoy, LinkedIn's corporate communications manager, told the site the office will open later this year.