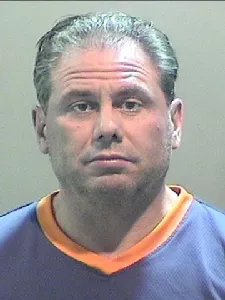 Killed in a hit-and-run, 40-year-old Officer Myron Jarrett leaves behind a wife, four children, and another stark reminder of the many dangers of donning a badge.


Steven Guzina of Lincoln Park was arraigned in 36th District Court on charges of second-degree murder and operating while intoxicated causing death on Monday in connection with Jarett's death.

According to The Detroit News, Guzina, 54, allegedly crashed into Jarrett — who was assisting with a traffic investigation — and at least three other vehicles at about 10:30 p.m. Friday at Puritan and Monica.

"It is alleged that Guzina was in the area driving at a high rate of speed under the influence of intoxicants with a 43-year-old female Detroit passenger in his car," the Wayne County Prosecutor's Office said in a statement.

"It is further alleged that when Guzina attempted to pass the accident investigation, he struck and killed Officer Jarrett."

An assistant prosecutor said at Guzina's arraignment that he was high on crack cocaine at the time of the crash, according to the Detroit Free Press.

Guzina's next court appearance is a Nov. 11 probable cause conference. He was not granted a bond at Monday's arraignment.

Mayor Mike Duggan said in a Friday statement that Jarrett died while serving and protecting the city.

"Our hearts also are with his DPD family. Despite the grief they are feeling today, the men and women of the Detroit Police Department responded quickly and professionally to locate and arrest the person responsible for Officer Jarrett's death," Duggan said.


Last month, another Detroit police officer, Capt. Kenneth Steil, died of complications from a gunshot wound.