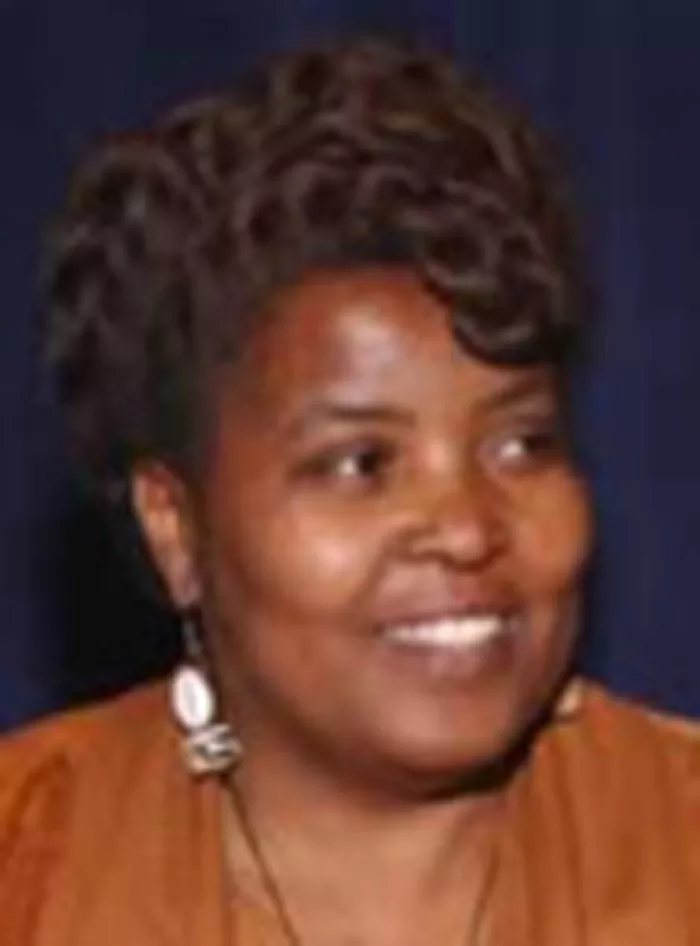 Born in Durham, N.C., Lila Cabbil was raised in Detroit. She lived through the golden age of the civil rights struggle and became a close friend of Rosa Parks, ascending to the presidency of the Rosa and Raymond Parks Institute for Self Development. Her academic work has related to multicultural leadership development and race relations. A resident of northwest Detroit these days, she leads classes and workshops that deal with racism, white privilege, white supremacy and social justice.
Metro Times: It's an interesting time. What would you say to young, often white people moving into Detroit? What should they know moving in?
Lila Cabbil: I think the young people coming in would not pose as much of a conflict if not for the way that the corporate and political regime has treated longtime residents. If we were talking 15 years ago, I think young people coming in would have had greater opportunities for people to share space and common values, but the economic gap that has been imposed since around 2008, and with the way public policies have really stripped people with the least resources, people are struggling even more now than before the economic crisis. And then you still have the gap of those who are earning money are drastically separated from those who are unemployed. And so right now the climate for that is worse than ever before.
MT: What should they be aware of, specifically?
Cabbil: A lot of white people moving in are oblivious to ideas like white privilege. It's a structural thing, so that the conflict and tension that we see is around how bias is built into the system. Who gets employed? Who's working in Detroit? Our three biggest employers in Detroit are the DMC, Henry Ford Hospital and Wayne State University, and when you run the numbers, 78 percent of the people live outside the city.
MT: I can understand why white newcomers should familiarize themselves with institutional racism. But, to play devil's advocate, why should they?
Cabbil: Racism doesn't just hurt people who are nonwhite, it hurts everybody. It hurts white people as well.
MT: So what advice would you give to young white people who don't understand this centuries-long struggle and just drop into the neighborhood, but with a well-meaning desire to help?
Cabbil: First of all, if they want to help, I'd be hopeful. But, typically, I think that white supremacy and white privilege don't generally lead to people asking to help. Typically, people come in and they impose help on community. The really helpful person does not take a missionary attitude, that they're going to "save" these people. I actually do a workshop called "Coming into Community," and I try to help people see that, if you want to help, you have to do it with community, rather than for community. And the difference within those two words is the difference between coming in saying, "How can I help?" and saying, "I'm going to do this for you." … Right now I can't tell you how devalued I feel the Detroit residents are. It's actually painful for me to talk about it. The devaluing of people. … From who gets jobs to who goes to prison, it's often based on wealth and skin color. And it's structural. It's built in and socialized. And the only way it changes is if people make a commitment to personal change to interrupt it with an intentionality.
MT: Even people who want to do well might miss that point.
Cabbil: Do you remember the Social Forum from 2010? There was a huge influx of young, white activists, and even in the activist community there was just an amazing insensitivity to the real work of activists. It was eye-opening. Even with people who are sensitive, there's a gap that comes from not having the lived experience, having relationships across cultures. When you are living in a white world, according to white rules, your sensitivity fluctuates. It doesn't stabilize or change. Sensitivity is different from change. Sensitivity may give you a certain awareness, but in order to change your behavior — behaviors that express bias, discrimination and bigotry, because there are all those different levels — it takes relationships: the lived experience.
MT: Some white folks don't even acknowledge that there is such a thing as racism anymore.
Cabbil: The thing that grieves me is: Why do we have to have this conversation? Why do I have to tell my son to be careful because he's black? That is so painful. And yet you can't afford to subject them to life-threatening situations. Right now, for young black children, racism is life-threatening from the standpoint of interactions, health disparities, lack of prenatal care, low birth weight, the cycle is just unbelievable, the impacts of racism in terms of disparities. It's very challenging.
MT: What should longtime Detroiters do when they see new faces, perhaps young white faces, showing up in their community?
Cabbil: You know, black communities are mostly receiving and accepting. Typically, white people do not have a problem coming into community. Most black people are helpful and respectful, elderly and young. Typically there isn't resentment of people coming in. It's interesting how internalized racial oppression will allow white people to come in and be treated differently than minorities in a white community. The rejection and possible racial epithets are more typical when the situations are reversed. It's so typical, I can't tell you how easy it is. I know whites who will tell you exactly that, "I've not had any problem." Some black people will call them out because they see the disparities. The cumulative impact is that you see it just in the ways neighborhoods are. You can drive down from the suburbs to Midtown, where it's safer than my neighborhood. And why is that? Because the resources are committed there.
MT: Do you have a kind of dream scenario that would help well-meaning people moving to the city understand all this?
Cabbil: Maybe if we had some kind of systemic outreach to young people with the expectation that coming into community had a "welcome wagon" concept, much like the suburban concept of people being welcomed into community from years ago. So if the welcome wagon had a message of inclusion and racial equity as part of it, it would become the norm instead of a convoluted process like it is now, where it's optional for white people to have to make any adjustments and the community has to adjust to them. There has to be an attitude shift in terms of how people view each other, both through media and public policy.
The three-day Uprooting Racism, Planting Justice workshop takes place March 14-16, at Michigan State University's Detroit Center, 3408 Woodward Ave., Detroit; $175-$300, sliding scale available; uprootingracismdetroit.org.