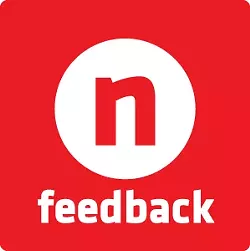 Jack Lessenberry's column "Is the System Hopeless?" (May 22, 2013, Vol. 33, Issue No. 32), which talks about the way Republicans are running the political show in Michigan, generated some insightful responses. Michael Dallen posted:
Jack's right: we've gotta take our state back, 'cause government of the people, by the people, for the people is doomed if we don't. Everybody with a brain should be trying to abolish our loony term-limits laws; everybody with a brain should be ashamed of these wet spaghetti-shaped legislative districts that the Republicans, all alone and acting shamelessly, inflicted on us by force majeure. Citizens of Michigan, wake the f#@k up!
Another Lessenberry column, ("Why Brooks Patterson Was Right," May 8, 2013, Vol. 33, Issue No. 30), discussing the G.O.P.'s proposed changes to insurance laws for people who have suffered catastrophic injuries in car accidents continues to provoke comments. Bonnie Anderson posted:
I attended the same House Insurance Committee meeting as Mr. Patterson's staffer. I was the third person to come in the meeting room in the morning and at that time handed in my registration card to speak. I am the parent of someone catastrophically injured in a pedestrian/auto accident. I stayed the whole day, witnessing testimony of courage by victims and their loved ones. Also witnessing testimony motivated by greed from Insurance Company representatives. At the end of the day, when the vote was taken to send HB4612 out of committee, I witnessed hard-hearted and stony-faced approval by every single Republican representative. By the way, like Mr. Patterson's staffer, I was never called on to give my testimony.
Alan Goldsmith wrote:
If only the Democrats had the same courage instead of hiding in the bushes and playing dead while Michigan's future goes down the toilet. Nothing worse than wimpy ass Democrats, some of who voted for welfare drug testing this week. Embarrassing. Patterson has more courage in his little finger that half of Dems in the Michigan House.
And "Name" commented:
GOP = Bad for Working People, whether white-, blue-, pink- or whatever color-collar. This needs to be inked on the dominant hand of all voters since memories tend to be short from election to election. Hey, tattoo artists, are you willing to give a group discount?
The May 22, 2013 News Hits column about representatives from Fannie Mae, Freddie Mac and the Federal Housing Finance Agency backing out of a town hall meeting on the foreclosure crisis ("Ditching the Defenders," Vol. 33, Issue No. 32) found a largely appreciative audience. Chas, for example, posted:
This article really captures what is going on with the foreclosure epidemic, which is a disaster for families, neighborhoods, and cities . . . with the focus here on Detroit. Worse, the epidemic is likely to continue, when Fannie Mae and Freddie Mac won't even show up to see the results of their policies. Their excuse for not coming to Detroit was lame.
And motownjimmy wrote:
People talk about stopping blight in our communities; how about a moratorium on foreclosures and principal reductions on mortgages? Thanks again to the Metro Times for covering the foreclosure crisis.
Send letters (250 words or less, please) to 733 St. Antoine, Detroit, MI 48226; faxes to 313-961-6598; e-mail to [email protected] Please include your telephone number. We reserve the right to edit for length, clarity and libel.