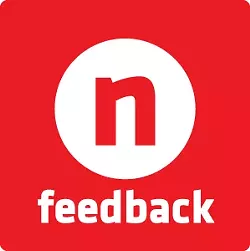 Failed fight
Re: Larry Gabriel's Higher Ground column titled "Don't be dazed" (Jan. 30):
Not only should medical marijuana be made available to patients in need, but adult recreational use should be regulated. Drug policies modeled after our nation's disastrous experiment with alcohol prohibition have given rise to a youth-oriented black market. Illegal drug dealers don't ID for age, but they do recruit minors immune to adult sentences.
Throwing more money at the problem is no solution. Attempts to limit the supply of illegal drugs while demand remains constant only increase the profitability of drug trafficking. For addictive drugs like heroin, a spike in street prices leads desperate addicts to increase criminal activity to feed desperate habits. The drug war doesn't fight crime, it fuels crime.
Taxing and regulating marijuana, the most popular illicit drug, is a cost-effective alternative to never-ending drug war. -Robert Sharpe, Policy Analyst, Common Sense for Drug Policy, Washington, D.C.
Curt Guyette's News Hits column item about the disproportionate media attention being paid probable Detroit mayoral candidate Mike Duggan ("Diggin' that Duggan," Jan. 30) generated some intense negative responses online. Andrew wrote:
Nice rant. Apparently the fact that a white guy has a chance to become the mayor of a predominantly black city that has elected predominantly black leaders since the '70s isn't a news story. I wonder if you felt the same animosity in '08 when the national media hyped up Obama because he was black, even though he only had four years prior experience in politics.
Gerhardt Cohien agreed with Andrew, declaring the column to be a journalistic failure:
… We seem to have invented our own definition of fair and unbiased. This is a very sad day for journalism in Michigan.
On the other hand, bebow took aim at the critics, writing, in part:
Snarling attack dogs also pop up to comment whenever questions regarding Duggan's fitness for the position are raised. The handful of power brokers aiming to put Duggan in the Manoogian aren't even eligible to vote in the city. … That's a real hazard in a city determined to marginalize the majority of the population in service of a selected few. Let the bamboozling begin!
A News Hits item about an Ohio woman filing a racial profiling lawsuit after she was strip-searched and interrogated for hours at Metro Airport ("Fighting the other terrorism," Jan. 30) produced some interesting back-and-forth. It started with JD defending the action taken by authorities:
Better safe than sorry. It's unfortunate but necessary these days.
Cornelius disagreed, writing:
Demonizing sick passengers is necessary? At what point did a stewardess ask the passenger, "Are you alright? Is there a problem?" Based on what took place, the answer is never. So poor treatment of a sick passenger is what led to this. Crazed paranoia has taken hold and, yes, the terrorists have won. They have converted a nation of freedom-loving citizens and turned many into people like yourself, who will accept any excuse to deny freedom under the guise of safety. Pretty sad for us all.