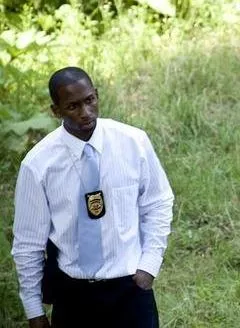 Praise for 'Sun'
Thank you for featuring a photograph of me in Jim McFarlin's story "Detroit Stars in Low Winter Sun" (March 27). I am writing to thank Metro Times — and the entire Low Winter Sun team for making me a part of it. Every aspect of the production impressed me — such as from the crew side when the amazingly down-to-earth and talented director, Ernest R. Dickerson, made time to chat and shake my hand immediately after wrapping the pilot's final scene, down to the cast side when the equally down-to-earth and talented Ruben Santiago-Hudson found a moment between takes to shake hands and share stories about us both having lived in Detroit (thanks again Mr. Dickerson and Mr. Santiago-Hudson!). This born Detroiter is proud to have been part of such a wonderful story and well-executed pilot.
— Jason "Flex Appeal" Hughley
via the Internet
Space case
I usually agree with Jack Lessenberry 100 percent of the time. But in "The real stolen government" (March 27), he made a disparaging remark about the International Space University in France. Please ask him to check out their website. It is accredited and acclaimed. See isunet.edu.
—Barry N. Johnson
WayneState University
Detroit
If Duggan is the best we can do …
In your March 20 Best of Detroit issue, you state Readers' Choice: "Best Person to Run for Mayor of Detroit: Mike Duggan."
What? I worked at DMC as a nurse in the Duggan era. We, the nurses, asked for a fair election for union representation. One of our main concerns was safe patient care conditions and what that entailed. He refused to listen.
As Dr. Aikens, a nurse researcher, stated, "staffing up with an additional nurse per patient per day cut the odds of dying by more than half." What would one more nurse cost compared to the bloated salaries of hospital administrators?
Clearly, a lesson from this experience and his history at Wayne County shows he is not a friend of labor. What will this mean for Detroit? Is he the choice for next mayor? I say, absolutely not!
—Pat Cason-Merenda
Detroit
Send letters (250 words or less, please) to 733 St. Antoine, Detroit, MI 48226; faxes to 313-961-6598; e-mail to [email protected] Please include your telephone number. We reserve the right to edit for length, clarity and libel.