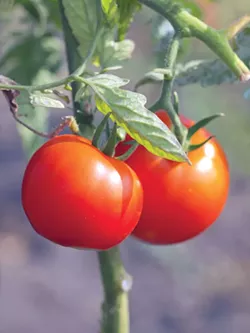 Grow a Pair
Dear Editor:
Governor Snyder and Attorney General Schuette must stand up for Detroit's police and fire fighters' pensions. The Michigan constitution may not trump federal bankruptcy law or the U.S. Constitution, but it is the law in Michigan, agreed to by the people of this state and supported by its citizens.
The Governor and AG must take a stand and tell the state Legislature that the Michigan Constitution must be upheld. If not, no Michigan resident should have faith in either them, any constitution, or any government that pledges to uphold the law.
Snyder and Schuette must also stand up to the Republican-led Legislature — no matter their political or religious affiliation — and tell them that Michigan women must be protected. Women should not have to buy special abortion insurance — period; and no Michigan woman should be left alone if she is raped! The state, as a representative of the people, must stand with women. Email the Governor: [email protected]; and AG Schuette: [email protected].
David L. Malhalab
Detroit, Dec. 7, 2013
The writer is a retired sergeant in the Detroit Police Department.
Our Jewels
Dear Editor:
I am afraid the people of the city of Detroit have not put the situation regarding the Detroit Institute of Arts into a proper perspective. I do not have an answer, but I do have a lifetime dedicated to advocating the view that art is first and foremost a cultural production. In my view, Detroit has a stake in the art hanging in its museum.
Michael D. Hall
Hamtramck, Dec. 6, 2013
Hoodwinked?
To The Editor:
re: "The Nanny State: Live Healthy or Else"; [Cover Story, Dec. 4-10, 2013]
While the writer did an excellent job of explaining how Republican legislators are trying to screw Michigan's working poor under Medicaid expansion, both the headline for this cover story and the accompanying photos were extremely misleading.
Edgar got it right in focusing on the use of co-pays and health savings accounts, which could make coverage unaffordable for some. She only briefly mentioned health benchmarks, which only affect contributions to health savings accounts.
This isn't a case of a "nanny state," as mentioned in the headline, but an attempt to push health care costs onto people who can't afford them, which is why they are eligible for expanded Medicaid in the first place. As such, the accompanying photos were completely gratuitous.
Plus, the Metro Times has no business using the term "Obamacare," a pejorative invented by opponents of the Affordable Care Act. Does anyone call Medicare "LBJ Care?" Does anyone call Social Security "Roosevelt Security?"
Dave Hornstein
Birmingham, Dec. 5, 2013
Digital Feedback ...
•Commenting on the media Blog "Gawker Can Suck It," posted on Dec. 12, 2013 …
Reader Chris Dellas wrote:
This is awful! Their socialism is even more idiotic and pathetic than MT (and you guys do put the empty in the MT). Where do these political deviants get off disagreeing with the party line? … Scratch a lefty and find a totalitarian. This only proves the far left is as big a threat to liberty as fascism.
Reader Yaya wrote:
Grow a skin. I don't like jokes about selling the DIA art, but I'm not going to spend intellectual thought over it.
•Commenting on the City Slang music blog "Rockets Return, but no Jim McCarty," posted on Dec. 11, 2013 …
Reader Detroit Rock Review wrote:
How can it possibly be the "Rockets" with no Jimmy McCarty?
Reader Robby Sturr wrote:
Who?