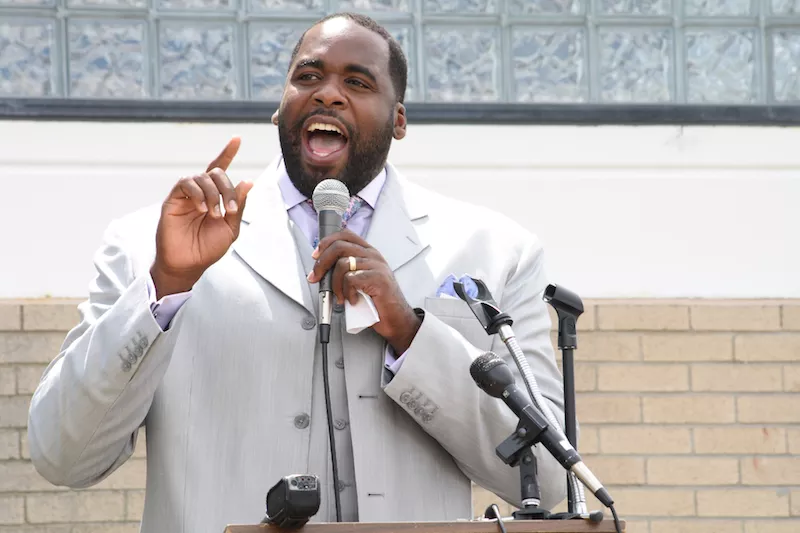 Detroit's infamous former Mayor Kwame Kilpatrick is back in the news, this time in search of a shortened prison sentence. And though it's a long shot, at least one legal expert thinks Kilpatrick has a chance under President Donald Trump.
Although the 48-year-old former Democratic mayor has filed a petition for commutation (in laymen's terms, a prison sentence reduction), it looks like Kilpatrick is unlikely to be eligible. Typically, the grounds for clemency require that the candidate has served half of their prison sentence and
has admitted guilt for crimes committed
. Kilpatrick, however, has long maintained his innocence.
With little hope that he'll be eligible for prison commutation, Kilpatrick's last-ditch effort may be a plea to Trump for a presidential pardon. As president, Trump has the executive power to grant leniency to convicted felons without being bound to the guidelines laid out by the Justice Department under the U.S. Constitution.
In a statement told to
The Detroit News
, legal expert and Detroit native Mark Osler from the University of St. Thomas School of Law in Minneapolis admits Kwame's bid is far-fetched — though not completely out of the realm of possibility.
"This president does seem to pay particular attention to public figures," Osler says. "Part of his outlook seems to be that public figures are sometimes treated unfairly — they're picked on. That would seem to favor somebody like Kwame Kilpatrick, whether it should or not."
So far, Trump has already made several pardons during his presidential term, including former Maricopa County Sheriff Joe Arpaio, conservative author Dinesh D'Souza, and Alice Marie Johnson, a first-time drug offender
whose cause was championed by Kim Kardashian
.
In 2013, Kilpatrick was charged with 24 felonies following crimes committed while serving as state representative and mayor of Detroit. The laundry list of charges
included bribery, extortion, racketeering, and fraud
, leading Kilpatrick to serve a 28-year prison sentence. Currently serving the fifth year of his sentence, Kilpatrick made a
personal plea for clemency
last month, writing on his blog: "Our country has always been the land of 2nd Chances! I am hoping, confidently expecting, that I will have the opportunity to boldly move into the next season of my life; outside of these prison walls."
Stay on top of Detroit news and views. Sign up for our weekly issue newsletter delivered each Wednesday.