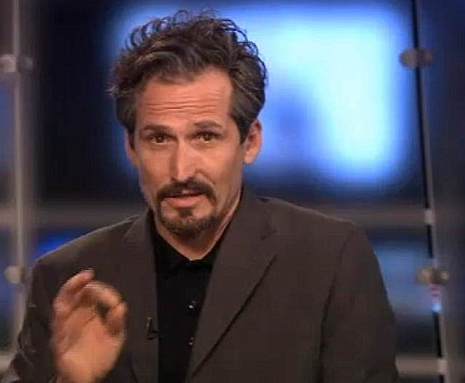 It's been roughly a year since Fox 2's bombastic star reporter Charlie LeDuff caused a ruckus during the annual Corktown St. Patrick's Day Parade.
For those of you unaware of the incident, LeDuff allegedly made quite a scene: According to the police report from the incident, the TV station's star reporter urinated on Michigan Avenue, called a few nearby women "whores," and later bit the finger of a male security guard during a drunken scuffle that broke out inside a nearby private tent. LeDuff, in return, filed a separate complaint against the 59-year-old guard.
Being the dogged gumshoes we are, the Hits figured the time was ripe to check up on the case. Turns out, the Wayne County Prosecutor's Office feels it doesn't have enough evidence to indict the reporter.
"It was determined [in] each case that there was insufficient evidence to prove a case beyond reasonable doubt," the prosecutor's office tells the Hits in a statement.
That decision didn't sit well with Linda Bernard, the attorney representing the security guard in the case, Sunny Miller.
Bernard says "there's no question" the reporter's celebrity played a role in the prosecutor's decision.
"If this had been Kwame Kilpatrick, and he pulled his penis out and urinated on Michigan Avenue … and then he started a fight and spit in somebody's face, he would've faced 10 felonies," Bernard says, adding, "I don't know how [the prosecutor] reached his conclusion."
Although a criminal prosecution is off the table, Bernard says a civil suit will still be pursued within the next 30 days.
"That's not going to stop our civil suit, but we were hoping for a criminal conviction," she says. "It's not over yet; we're just deciding where to go."