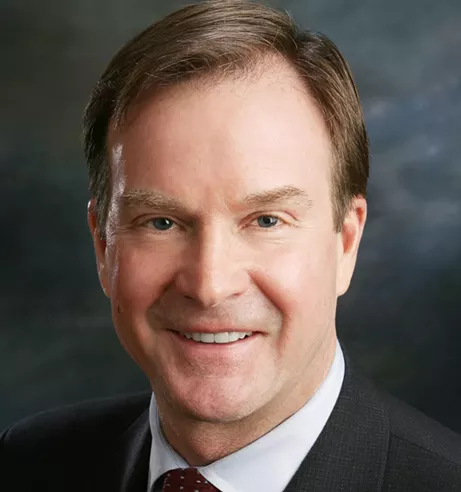 Leading Republican gubernatorial candidate and Michigan Attorney General Bill Schuette
bills himself as a Trump-like figure
, but it seems in some ways he has more in common with Hillary Clinton. A
lawsuit filed with the Michigan Supreme Court
alleges that Schuette used personal emails to conduct state business.
The lawsuit was brought by Progress Michigan, a watchdog organization that claims it has numerous examples of Schuette and his staff using private email accounts to conduct public business.
The group says it has requested the emails through the Freedom of Information Act, but Schuette's office claims no such emails exist. However, they do exist, and Progress Michigan has them.
"Those requests have been denied by Schuette saying 'no such records exist' despite the fact that Progress Michigan has such records in its possession that were obtained through various open records requests," Progress Michigan executive director Lonnie Scott said. "We have emails showing Bill Schuette and his staff using private email accounts to perform public duties, so the idea that his office doesn't possess these records means he's either lying or he illegally destroyed the records."
Progress Michigan released
one such email
— a communication between Schuette's office and the Environmental Protection Agency — and says around a dozen of Schuette's staff members used personal email addresses to conduct state business since 2010.
The group is asking the court to order Schuette's office to release the emails or declare that their destruction was illegal. The Michigan Court of Appeals dismissed the case in December, though Scott says that was over a filing technicality, not the case's substance.
He adds that there's more to consider than just the failure to release the emails.
"This case isn't just about emails, it's about the people of Michigan having elected officials and public offices that are open and honest with them," Scott says. "Unfortunately, that's not what we're seeing from the state's top law enforcement official, Attorney General Bill Schuette, so we're taking our request to the Michigan Supreme Court to finally shed some light in his office."
Stay on top of Detroit news and views. Sign up for our weekly issue newsletter delivered each Wednesday.