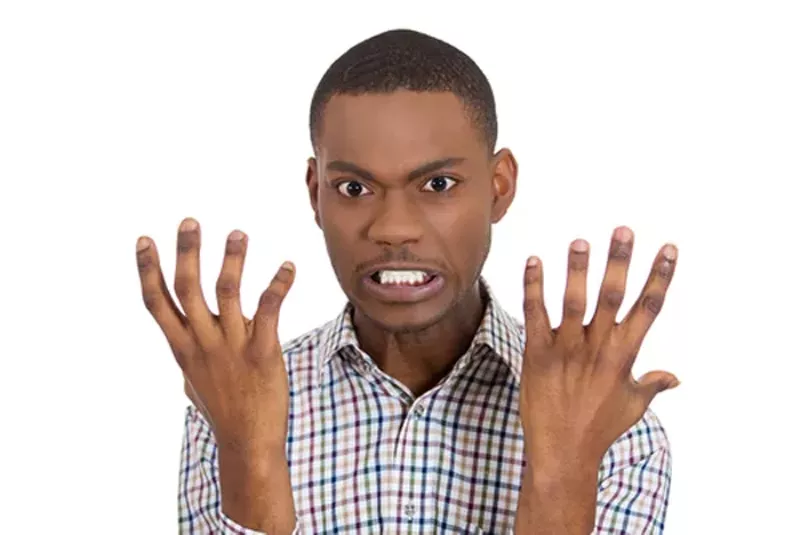 Insurance company practices based on racial discrimination have a long history in Detroit and other big cities. Detroit residents pay twice as much for car insurance as those in surrounding communities. These higher rates contribute, along with high taxes, to what some consider the prohibitive cost of living in the city.

Those practices will be on display Feb. 10, when a lawsuit filed by Mark One Car Rental, Inc. is scheduled to be heard in federal court. Maher Waad, owner of the business on Eight Mile Road in Oak Park, has sued 11 insurance and car rental companies for racketeering, mail fraud, wire fraud, violation of the Michigan insurance code's anti-steering statute and more — a total of seven counts.

"A lot of people are going to ask themselves, 'Is this really going on in our community?'" Waad says. "I want to bring those business practices to light, expose them and show the world what's really going on. Everybody is scared of the insurance industry."

Fear is certainly something to be considered. Enterprise Rent-A-Car, one of the defendants, has retained Miller Canfield. Another defendant has retained Dickinson Wright. These are two of the city's most high-powered law firms. For instance, former Mayor Dennis Archer is chairman emeritus at Dickinson Wright, and Detroit corporation counsel Butch Hollowell worked there in the 1980s. Miller Canfield regularly represents the city of Detroit in legal matters, and former deputy mayor Saul Green worked there. They are connected and effective.

This case doesn't even qualify as David vs. Goliath; it's more like Goliath vs. a gnat. Waad is a 29-year-old graduate of Pershing High School who owns a few body shops and car rentals. His attorney is Rochester Hills-based Charles Busse.

"These insurance companies are multibillion-dollar industries and they are potent in their power," Busse says.

Here's Waad's story: He owns a couple of body shops in the Detroit area. He says 98 percent of his clients are minorities, mostly in Detroit. Since many of his body shop customers needed rental cars while their cars were being repaired, he decided to get into the car rental business five years ago. At first, there were no problems with insurance companies paying him directly for rentals. A couple of years ago, the insurance companies began cutting off direct payments.

Here's where things get dicey. The lawsuit alleges that the insurance companies began steering car rental business to specific car rental companies. When previous customers insisted on renting from Waad, they would be "intimidated and made to believe there would be substantial out-of-pocket payments for the rental. …" Also many who insisted on renting from Waad would then be investigated for fraud.

Anyone who has ever made an insurance claim knows the difference between the insurance company paying the vendor directly, and paying out of pocket and trying to get the insurance company to reimburse you. Not only is the former much easier, but some people may not have the out-of-pocket money to spend, especially on a moment's notice. Most folks are going to go where they were sent.

A few winters back, my car window was shattered at about 8 a.m. I called my insurance company, and they referred me to a glass shop in the suburbs. I went there and had my window replaced by 11 a.m. It was easy. However if you inject an argument about who is going to pay to fix the situation, instead of having a new window and being on my way, my day is tied up and I have a headache. Throw the threat of a fraud investigation on top of that, and I'm pretty much going where they tell me to go.

Furthermore, the lawsuit alleges that one company's actions were racially motivated. Waad says that when he pursued the issue with the Farmers Insurance director of claims for Michigan, he was called a "crook," "sand nigger" and "stupid Arab," in addition to a threat to "get him."

"Our hope is that there will be a decision in this case that will give not just a strong message but actual guidance to the insurance industry to amend its trade practices so that the minority insured are treated the same way as the non-minority, that the level of investigations are spread in the minority and non-minority communities in a well-balanced way," Busse says.
I called Miller Canfield and got a "no comment" regarding the case. I left a message at Dickinson Wright but didn't get a call back while on deadline.

Busse says that he intends to show a pattern of the insurance companies denying claims to minorities based on Arab names and ZIP codes that have high levels of African-American residents. His office collected more than 100 affidavits from customers and minority-owned businesses, and intends to show that claims filed by minorities are evaluated by different criteria than those used by non-minorities. Busse is saving that evidence for the courtroom and won't reveal it ahead of time. The plaintiffs also intend to introduce statistical reports from the National Insurance Crime Bureau.

"We will draw from and coalesce the sorts of documents that you are looking for," Busse says. "It's a fact that insurance costs nearly twice as much in the city as it does in the suburbs. And if you use your insurance to get a repair at minority-owned shops in the city, you are twice as likely to be investigated as a fraudulent claim. If you go to a non-minority-owned repair shop on the preferred list of the big auto insurance companies, you get a better chance at no investigations and quicker approvals. It is a tremendous financial disincentive to utilize your insurance at a minority-owned shop in the city. This is a pervasive practice that harms and cuts across a number of minority groups."

Waad is asking for a $25 million award. However, if this gets the insurance companies to change their practices in Detroit, the value to residents and the city itself will easily dwarf that amount. It's a big deal. The City Charter that was approved by voters in 2011 (the same one that created City Council districts) authorizes the city to "establish an insurance system to provide, support, supplement or otherwise assist in the provision of automobile and/or property insurance for City residents."

Mayor Mike Duggan spoke about creating a "D insurance" company during his campaign. His corporation counsel, Hollowell, should be up on the subject. He was the insurance consumer advocate for the state of Michigan from 2008 to 2010. It would make sense for Duggan to pursue this for many reasons, especially since it would be a very visible and impressive accomplishment to bring insurance costs down. And it would probably slow down folks who are considering an exit.

If Waad's case is not successful, and if D insurance doesn't materialize, maybe there's more incentive out there to push the issue.

"Once we filed [in December], a lot of people popped up and said, 'They did the same thing to me,'" Waad says. "Some of them are thinking of bringing a lawsuit against the insurance companies too."

If you keep hitting a rock, eventually it's going to crack.