At the same time Detroit Public Schools teachers
were rallying
in front of the Fisher Building on May 3 for
pay promised
to them and a
forensic audit
of their district, lawmakers in Lansing were gathering to discuss the district's future.
While the 10 a.m. House Appropriations Committee meeting on Tuesday has been highlighted as the forum where
18 GOP representatives voted "no"
on a motion for a forensic audit of the district, the meeting is in fact far more significant than a single vote. The meeting, attended by lawmakers and parties interested in the legislation, showcases just who the bigger House legislation was created for. And more specifically, how money and politics work together.
The largest players in Michigan's for-profit charter schools industry were at the Capitol to give their blessing to the "Putting Students First" legislation, according to
meeting minutes
from that day. They were Bill Wortz,
representing National Heritage Academies — Michigan's largest charter school
operator, owned by billionaire J.C. Huizenga;
Beth DeShone, representing the Great Lakes Education Project —
a Michigan-based charter advocacy group, funded largely by the right-to-work, union-adverse DeVos family;
Alicia Urbain, representing the Michigan Association of Public School Academies — a
coalition for charter school leaders; and
Jared Burkhart, representing the Michigan Council of Charter School Authorizers — an alliance for charter school sponsors, who
receive
public funds for sanctioning charters.
For those not following education politics in Michigan over the last few years, the list of supporters for the legislation could go unnoticed. But all of these advocates represent the interest of charter schools, the competitors to the flailing public school district the House legislation is supposed to benefit.
Digging into the legislation, we can see why charter advocates may support the Putting Students First proposal for Detroit Public Schools. While it creates many limitations for the traditional public school district — penalties for striking teachers, 401k plans instead of pensions, and a push for uncertified teachers — the legislation
does very little
when it comes to regulating the proliferation of charter schools in the city.
"The House plan is clearly designed to cripple DPS, not to save it but to put it in a worse position than now," says Fix The Mitten's Nick Krieger, a constitutional law attorney, who has been focusing on the current legislative plans for Detroit.

Krieger points out that under the House and Senate plans local property tax dollars, typically earmarked for students (per-pupil funding), are getting redirected toward debt payment. While both plans allow the state to allocate up to $72 million a year toward covering any funding gap that is created by this redirection, the House plan caps this amount — which come from tobacco settlement proceeds — at $500 million; in other words, seven years.

For Krieger, this time limit — which the Senate bill does not include — is like a ticking time bomb. "After the seven years I really think the plan is DPS would be dissolved, or that all the students have left, or that everything is outsourced to charters," he says.




Kreiger's reading of the House legislation may explain why charter advocates support the bills, but it doesn't fully explain how the proposal came to be.
That comes from a different dataset: campaign contributions. More specifically, contributions from the DeVos family, the heirs to the Amway fortune who include Richard 'Dick' DeVos, the GOP nominee in Michigan's 2006 gubernatorial election.
Described as the "new Kochs" by
Mother Jones
in a 2014 investigation into the influence of the family in the 2012 passage of Michigan's controversial Right to Work law, the clan is said to have invested at least $200 million since 1970 in a series of conservative causes through various
think tanks, political action committees, and advocacy groups.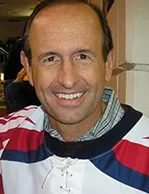 Education has long been one of those causes. Guided by their belief in Christianity and free markets, the DeVos family advocates

homeschooling (virtual schools), voucher schools (public dollars going to private and parochial schools), and charters. The

Great Lakes Education Project — which they fund, and for which Betsy DeVos (Dick's wife) is a board member — is one

vehicle

by which they push for these beliefs. GLEP — which had a representative at the May 3 appropriations meetings at the House of Representatives —
has been forthright in its declaration of union failures, stating on its website in 2004 that unions are "status quo forces looking to protect their cash cow."
The organization, which according to a 2014
Detroit Free Press article
had received at least $1.47 million from members of the DeVos family and $155,000 from National Heritage Academies founder Huizenga, has pushed heavily for the exclusion of a Detroit Education Commission from the House's DPS legislation. The board would be responsible for overseeing opening and closing of schools; GLEP believes such an organization hampers choice and therefore charter growth.
"[The] primary goal of DEC is to ensure minimum enrollment in DPS 2.0," a
Great Lakes Education Project slideshow
presented before the appropriations committee in March reads. In the time since, the organization has become more forthright in its acknowledgement of its end goals, using the hashtag #endDPS in Twitter conversations this month.
Detroit News
that more or less called for the dissolution of DPS.
"Rather than create a new traditional school district to replace the failed DPS, we should liberate all students from this woefully under-performing district model and provide in its place a system of schools where performance and competition create high-quality opportunities for kids," she wrote, later adding, "Legislators should not give in to this anti-choice, anti-parent, and anti-student agenda aimed at protecting and maintaining the status quo for deeply entrenched adult interest groups."
DeVos' sentiment — dissolve DPS — has since been reiterated by prominent state representatives, such as in Saginaw GOP Rep. Tim Kelly's
April editorial
calling for DPS to be eliminated.
While we understand legislators could come to these conclusions on their own own, we decided to look into the donations received by the 18 GOP representatives on the House appropriations committee to see if it would provide a clue as to how financing-for-a-cause may work.
In the below graphic, we map out funding from the DeVos family (multiple family members will donate anywhere from $1,000 to $4,000 to a lawmaker, which slowly adds up to large figures), GLEP, the Pscholka Results PAC (more on that in a bit), individuals and PACs associated with J.C. Huizenga of National Heritage Academies, and the Bolger Restore Michigan Fund, a PAC associated with Jase Bolger, a former speaker of the house and current GLEP board member.
The donations, which are tracked through the National Institute of Money in State Politics, highlight enormous amounts of spending — and we're just focusing on a fraction of the total number of Republicans in the House.
Of the 18 GOP representatives, members of the DeVos family
Detroit Free Press
article noted that she received more than $10,000 from the DeVos family; she was the example of how "most successful candidates owe less to their geographical neighbors than to a handful of wealthy individuals and interest groups who bankroll those critical primary campaigns." The reality is that Garcia — who in fact has received nearly $20,000 from the DeVos family — is one of many.
T
In an opinion piece for his local paper, the
Battle Creek Enquirer
,
Bizon continued with this sentiment, writing he couldn't "personally justify keeping any of our children in a failed district one day longer than necessary, especially when there are alternatives and much better performing school districts locally available to educate these students."
What Bizon did not mention was how charter schools, and competition, have been
part of DPS's financial downfall
. Nor did he mention the fact that he's received at least $36,000 from members of the anti-DPS DeVos family.
Pscholka has received at least $18,000 from members of the DeVos family. What makes him interesting is his super PAC (Pscholka Results PAC) has donated at least $42,000 to GOP members of the appropriations committee. In other words, while the DeVos family may not be funding every GOP representative, there are secondary contributions coming from groups with similar views.
And what happens when legislators go against the grain, or receive funds but don't vote along the same lines as their funders? Well a perfect example of that would be Rep. Paul Muxlow,
a former school board president
who also happened to receive $4,000 from Pscholka's PAC. While Muxlow, who came into office in 2010, has also received $10,000 from Huizenga, his decision to vote against lifting the charter school cap in 2011 resulted in an immediate funding backlash — and a pariah mentality.

Free Press
article
on the power of the pro-charter lobby said.
Muxlow ended up winning the election by 132 votes, but it was tough; the DeVos-funded GLEP spent nearly $200,000 in a campaign against him. As Jim Barrett, the organization's spokesperson, told the
Free Press
at the time: "In our candidate questionnaire, he said he would support charter schools. When it came time to vote, he didn't. We felt it was important to support someone who's heavily supportive (of charter schools)."
For teachers, however, these monetary machinations are not just a salacious story or a fun-game of connect-the-dots, they are real 'financial contracts' that can have true impacts on their classrooms, careers, students and ultimately district.
"When I went into teaching, I thought that talk of some vast right-wing conspiracy to destroy public education through charters, privatization, and programs like Teach for America was overblown and conspiratorial," Cass Technical High School english teacher and TFA alum Joel Berger recently wrote in Facebook post. "Engagement in this DPS struggle this past year has taught me that the 'conspiracy' is real."

Calling out GLEP, the Michigan Association for Public School Academies (MAPSA) and the DeVos family for pushing a 'marketplace' mentality that has ultimately been detrimental for Detroit's traditional public schools, Berger makes clear that he does not believe the pro-charter lobby is truly 'putting students first' as the House legislation proclaims to be doing.

"Unchecked privatization and charterization of schools is problematic for a number of reasons, but especially for how these schools embrace a
'competition' model of schooling," Berger tells MT, pointing out that this approach to education tends to abandon those who are deemed 'quote-unquote' failures.

"In a world of greed and hatred," Berger continues, "the last thing we need is for our public schools to be turned into vehicles that replicate this."