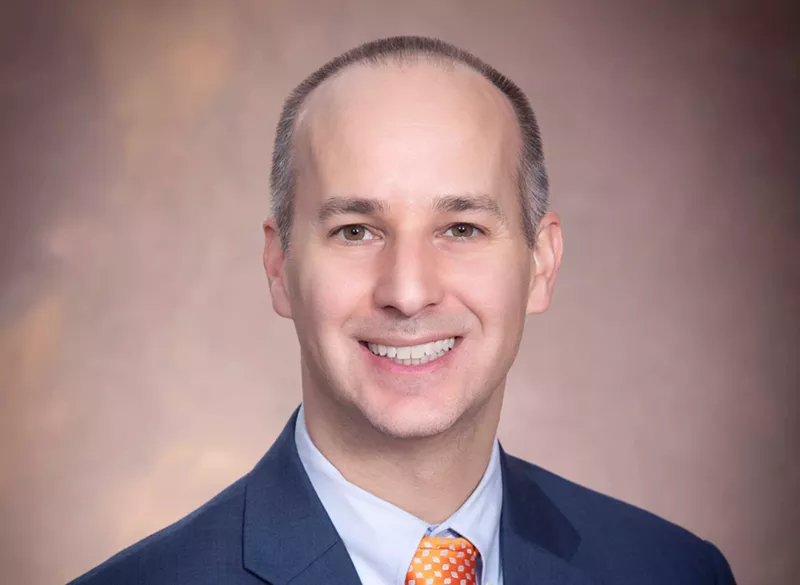 Lansing Mayor Andy Schor announced Thursday that he's considering running for the congressional seat held by Elissa Slotkin, who is
vying for a U.S. Senate seat
.
Schor, a moderate Democrat, formed a congressional exploratory committee, which enables him to raise funds to evaluate whether he should run.
"I have heard from so many people from across mid-Michigan recently asking me to consider a run for Congress," Schor said. "After talking to my wife and kids, I have decided to take this initial step of forming an exploratory committee in order to raise the resources and build the kind of campaign required for a competitive congressional race."
The 7th Congressional District, which covers Ingham, Eaton, Clinton, Shiawassee, and Livingstson counties, along with portions of Oakland and Genesee counties, is represented by Slotkin, who announced Monday that she's officially running for the U.S. Senate seat held by Debbie Stabenow.
Stabenow, a Lansing Democrat, plans to retire at the end of 2024.
"I believe that the 7th Congressional District needs a consensus-builder who can work across the aisle with both parties to get things done for Mid-Michigan," Schor said. "Job creation has been booming, unemployment is at its lowest level in 50 years, the bipartisan infrastructure act is helping communities across the nation, and manufacturing is being revitalized."
As mayor, Schor has a reputation as a centrist. Black Lives Matter activists
called for him to resign
in June 2020 after he authorized police to use tear gas on crowds at a protest following the death of George Floyd. They also
accused him
of failing to deliver on his promise to uphold racial equity.
In August 2020, six former and current city employees filed racial discrimination lawsuit against him. The cases
were later dismissed
.
Schor said he's going to carefully consider whether he's the best fit for the congressional seat.
"I want to take a close, hard look at this seat to determine if I'm the right person that could win and keep getting results for mid-Michigan," Schor said.
Meanwhile, Slotkin, who is also a moderate Democrat, is considered the frontrunner and "heavy favorite" to win the Senate seat in 2024, Adrian Hemond, a Democratic consultant and CEO of the firm Grassroots Midwest
told The Detroit News
.
Coming soon: Metro Times Daily newsletter. We'll send you a handful of interesting Detroit stories every morning. Subscribe now to not miss a thing.

Follow us: Google News | NewsBreak | Reddit | Instagram | Facebook | Twitter