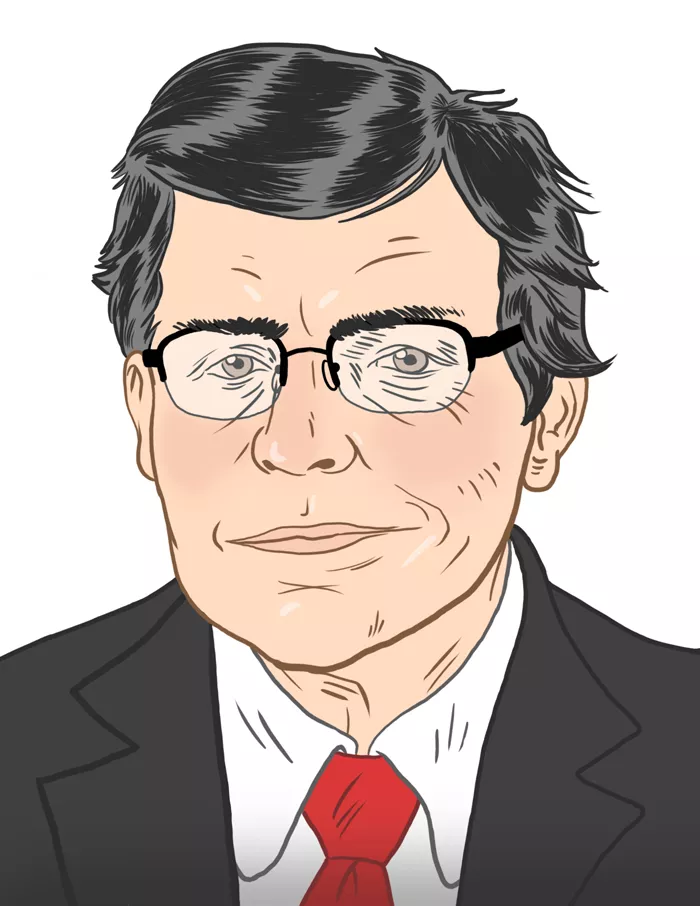 If there's anything everybody ought to be able to agree on, it's that infant mortality is a bad thing. Most of the reason the average human lifespan is way longer than it used to be is that so many fewer babies die now than a century ago.
But tragically, infant mortality has been creeping up again. Michigan's baby death rate is now worse than 36 of the other 49 states. Detroit is tied for the worst rate in the nation; one out of every 70 babies dies within the first year of life.
And some rural counties are nearly as bad. There has been one silver lining, however: The National Institutes of Health's Perinatology Research Branch, at Hutzel Hospital.
Former congressman Joe Schwarz, himself a doctor, brought the center to my attention recently. It is, he noted in a column in his hometown paper, the Battle Creek Enquirer, the federal government's "only center in the nation for advanced research and treatment of at-risk mothers and their babies."
Wayne State University runs it, and all indications are that they do a superb job. Last year, they beat out Yale for a 10-year, $166 million government contract to continue the work.
Hutzel saves babies every day, and the center has been helping them do it. Discovering, for example, a gel that can reduce premature births of women at risk by 45 percent.
But the Michigan Legislature, probably more out of stupidity than malice, just endangered the center — and Michigan's future — by cutting its funding.
For years, lawmakers have provided funding for Hutzel; last year, it was $6.7 million, less than the cost of a midsize office building. But every dollar was matched two for one by Washington, which meant $20 million to save babies.
This year, the yahoos we send to Lansing nearly totally zeroed out funding for Hutzel. Eventually, they restored half of it, probably at the urging of State Sen. Roger Kahn, a Republican from the Saginaw area who is also a doctor.
"That means, of course, that the federal match is only half," said Schwarz, who was himself a Republican state senator for many years. This means, then, that the center and the state will lose far more, about $10 million total, unless things change.
This will likely lead to research cuts, possible layoffs, and fewer of those cutting-edge, new economy jobs this state so badly needs. What's more, virtually nobody noticed.
The funding cut was buried in a supplemental budget bill that the lawmakers finally passed last week, and everyone was falling all over themselves in ecstasy because the legislature finally coughed up a piddly $215 million to fix potholes.
Billions are needed for the roads, as I discuss later in this column. But nobody was talking about what the governor had the legislature do to Hutzel. Our attention was consumed by potholes and the missing Malaysian airliner.
When I talked to Schwarz about all this, he told me "I fear that few members of the legislature know of, and almost none understand, the Perinatal Research Branch of NIH, what it does, and what a jewel it is, and that WSU busts their [butts] every 10 years to keep it, beating out Yale."
Cutting the funding risks everything, including the very real possibility that next time around, Washington may yank the center out of Detroit and send it to New Haven.
If you don't think that would be a disaster, for the university and this state, you aren't thinking. Dr. Sonia Hassan, the associate dean for maternal and child health at WSU's School of Medicine, tried to put a brave face on this last week.
"Hutzel Women's Hospital and Wayne State University, which hosts the Perinatology Research Branch, have worked together to save women and babies," since 1998, she noted.
"We hope the state will do everything it can to ensure our work continues," she added. Well, that's up to us, isn't it?
This is not a partisan issue. Any pregnancy can become a problem pregnancy. If you think there's any chance you either might have a baby or know and love someone who might, you're in that unique class known as, ah … virtually all of us.
That means you have a vested interest in this issue, and should let the governor and your local legislators know that you want full funding for this restored. This year, right now.
Jack BrandenbUrg Update: Recently I wrote a column ("Republican Tax Cut Insanity," Feb. 5) ripping state Sen. Jack Brandenburg (R-Macomb County) for his bill to cut Michigan's income tax rate from 4.25 to 3.9 percent over the next three years. This would leave the state, which can't afford to fix our terrible roads now, with about $873 million less a year.
To his credit, Brandenburg then called me to defend his position. Rather than ranting, he came across as a decent, sincere, folksy guy. In recent weeks, he, like many of his fellow lawmakers, has heard from the voters, and they are mad.
By and large, people are smart enough to know they don't want a meaningless tax cut, which would mean a meager $88 a year for an average earner. They want the damn roads fixed.
"I've got to the point where I wouldn't have a problem with devoting the whole surplus to the roads," Brandenburg told me. He was talking about the current budget, which unexpectedly has an extra, one-time bulge of $971 million.
That alone wouldn't fix the long-term problem. Based on the advice of transportation experts, Gov. Rick Snyder last year asked the lawmakers to appropriate $1.2 billion a year for the next 10 years. That's how much is needed just to get the existing streets and highways back in decent condition.
Brandenburg didn't quarrel with that figure. But he didn't like the governor's suggested way to raise the money, which was to hike registration fees and, mainly, the gas tax.
Instead, he's all for putting something on the ballot to raise the sales tax from 6 to 7 percent, and dedicating that money — he thinks it would be about $1.2 billion — to the roads.
Sales taxes are regressive, of course, and fall most heavily on the poor, including those who don't drive or can't afford a car. I told him I thought conservatives ought to support getting it from the gas tax, which is, after all, something of a user fee. The more you drive, the more you pay.
However, Brandenburg candidly said, he owns a delivery business, Blue Water Industrial Supply. "When the price of gas rises, it kills us," he said. Paying for the roads by raising the gas tax, would badly cut into his profit margins.
I believe that's what the economists call acting in one's own non-enlightened self-interest. I have to confess, however, to something of a sneaking admiration for Brandenburg.
He knows what he wants and why, and admits it openly. When you consider our world of two-faced political deceivers, this is, perversely, somewhat bizarrely refreshing.