The students at L'Anse Creuse High School- North in Macomb Twp showed up to school this morning to quite the surprise. Someone took it upon themselves to spray paint and vandalize multiple walls on the outside of the school to express their feelings about a new restructured daily schedule.
Tensions have been high at the high school recently as the district is deciding if they want to go back to a six class period day instead of the usual seven that was implemented in 2011. A forum was held last Monday for students, teachers, and parents to discuss the pros and cons of this situation. Turns out someone had a little bit more to say on the issue.
Photos of the vandalism circulated Facebook this morning as students began to arrive at school. One spray paint quote says, "We want 7 hours" and another one says, "7 hours or fuck off." Classic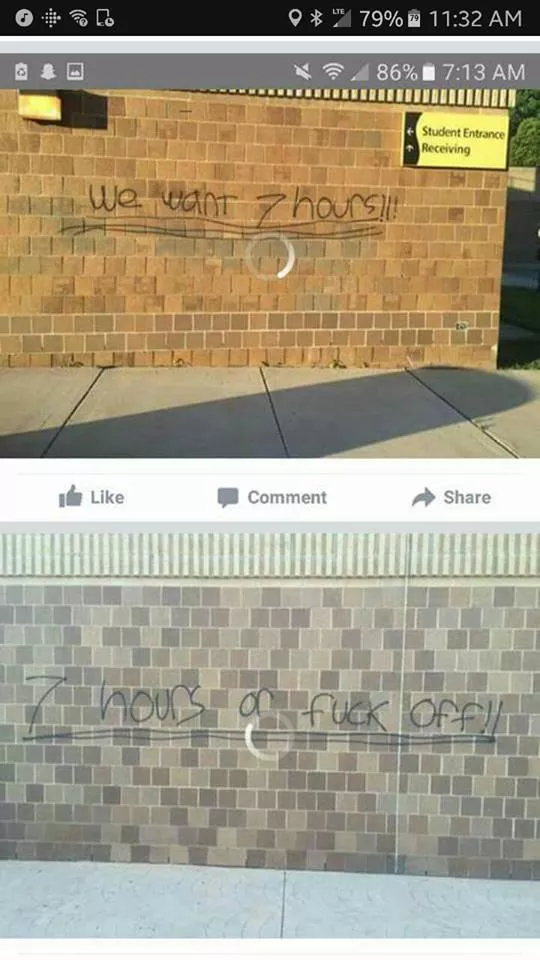 The largest piece of vandalism can be seen at the very front entrance of the school that spells out, "doesn't it feel good to not have a voice!!"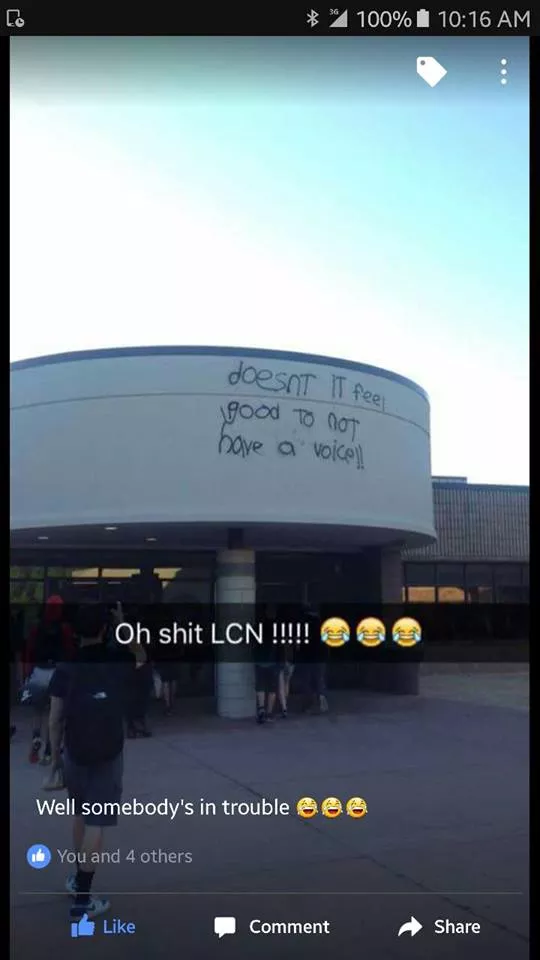 According to the school's
website
, they have reached a tentative agreement with the L'Anse Creuse Teachers Association to implement a six period school day. The issue will be brought up again tonight at the school board meeting.
The district's reasoning behind the change is so more time can be given to teacher's for instruction since the class times were cut down to squeeze in a seventh period into the day without actually making students' time at the school longer. Most of the students are upset because they now can't take an extra elective class and this change happened rather quickly since it will be implemented in the up coming school year.
While there seems to be bigger fish to fry when it comes to school reform in the state of Michigan, lets hope this student has a bright future of sticking it to the man!