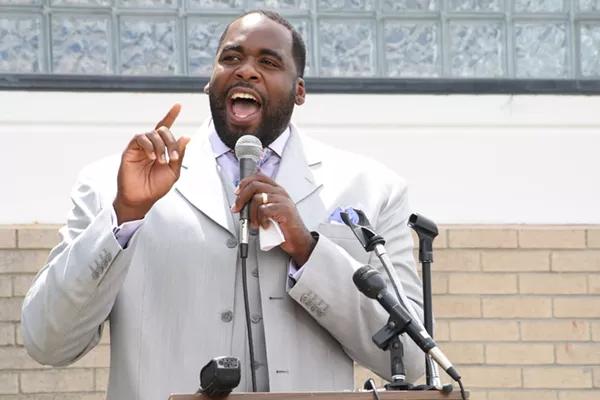 Former Detroit mayor Kwame Kilpatrick has filed a motion asking a federal judge to vacate his 28-year prison sentence for public corruption, including racketeering, bribery, and extortion.
Kilpatrick claims "There was no 'pay to play,'" during his time in office and that "the theater surrounding the trial, and the misinformation and wrong instructions given to the jury, created an environment of unfairness and injustice."
The motion was filed last week and resembles a previous, unsuccessful effort by Kilpatrick to have his sentence vacated. This time, however, Kilpatrick wants to have his racketeering charge tossed because the jury was given incorrect instructions of what defines an "official act."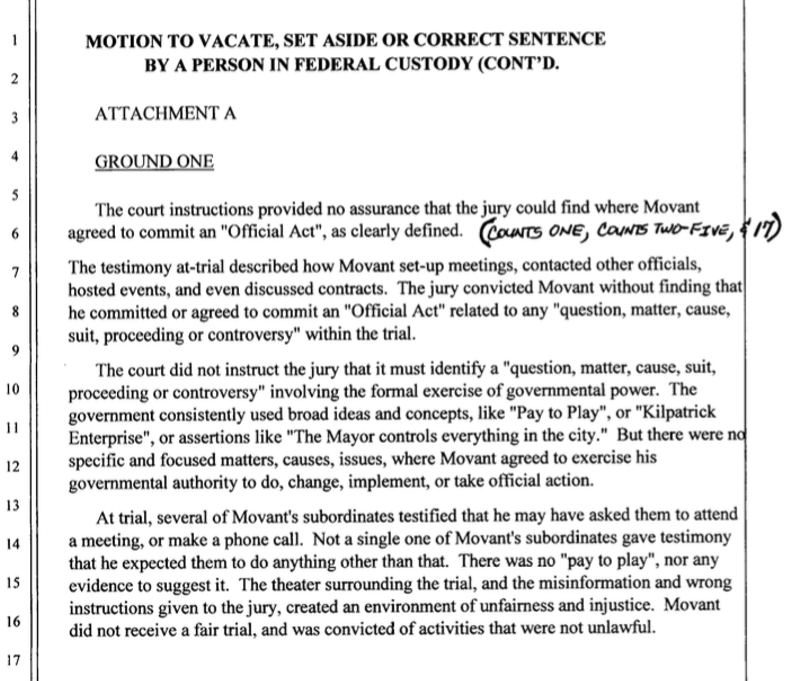 Wayne State University law professor and former prosecutor Peter Henning tells the
Detroit News
that there has been
new case law
since Kilpatrick's conviction that defines "official acts."
In his last appeal — which the U.S. Supreme Court declined to pick up a year ago — Kilpatrick contended his trial lawyers had a
conflict of interest
and that federal agents were given excessive leeway to prosecute him.
Kilpatrick is currently being held at a federal penitentiary in Reno, Okla. He was convicted of two dozen public corruption charges in March of 2013.