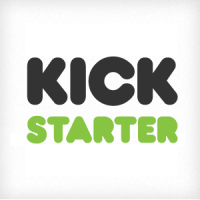 Let's pretend we want to launch an indie record label.
First we need to decide how much money we'll really need for recording, mixing, pressing, distribution, and maybe a small PR budget. Say $6,500 total.
Next, set a deadline, a realistic time frame of how many days we believe it'll take us to achieve our goal. Let's say it'll take 40 days.
Next, we need to make a video: a solid pitch telling people why we need the money, why this record label's going to be great, why they should back us, why it's cool to donate. Think anti-commercial commerical.
We'll tell them what kind of gifts they'll get for donating. Maybe all backers get a link to download a free single. If people donate $10, maybe they get thanked in the liner notes of the first release. For $15, they get their name in the liner notes plus the digital download of our next exclusive single. For $30, they get their name in the liner notes, the new single, and a physical copy of the EP. For $50, they get all of that, plus a signed vinyl copy and digital download of the new record when it's finished. For $200, a donor will get everything, plus a decent bottle of booze and five guest lists spot at the record release party. And for $1,000, they get whole shebang, including bottle service and guest list spots, plus 15 seconds of time on an upcoming, digitally released single.
If the video can go viral, all the better.
The last key to success is social media presence. Strong, constant and engaging. Facebook and Twitter are paramount to success.
Expect to start and finish strong, and keep your backers updated on the progress of the campaign, encouraging them to share links to your site via their social media outlets.
If and only if the minimum $6,500 is pledged through Amazon will the donations actually be collected from the donors. Amazon takes about 5 percent. Kickstarter, which vets all of the projects that go to the site, takes another 5 percent of every successful campaign.
Projects can be searched or browsed by city or by such categories as art, comics, dance, design, fashion, but if Kickstarter happens to feature your campaign on its homepage, or link your campaign via Facebook or Twitter, it also doesn't hurt.