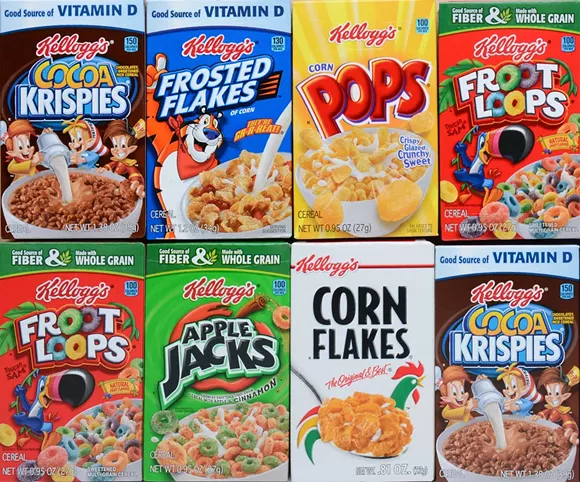 Even Kellogg's knows that advertising with a website that runs
headlines
like, 'Birth control makes women unattractive and crazy' and 'The solution to online 'harassment' is simple: Women should log off' is a bad idea.
And where do these headlines come from? None other than Breitbart News, the place where Trump's new White House strategist Steve Bannon was once the executive chairman.
Kellogg's released a
statement
saying,"We regularly work with our media-buying partners to ensure our ads do not appear on sites that aren't aligned with our values as a company. We recently reviewed the list of sites where our ads can be placed and decided to discontinue advertising on Breitbart.com. We are working to remove our ads from that site."
The company that makes some of the best cereal around and is based in Battle Creek, MI seems to be one of the first major companies to pull advertising from the site,
but not the first
. Nest, EarthLink, Warby Parker, and SoFi have all pulled ads from the website that many think produced hate speech. If more companies follow suit it could mean bad things for Breitbart.
The news outlet released a statement to AP calling Kellogg's pull "as un-American as it gets" and that the company is "buying into a false, left-wing narrative that our 45 million readers are deplorables."